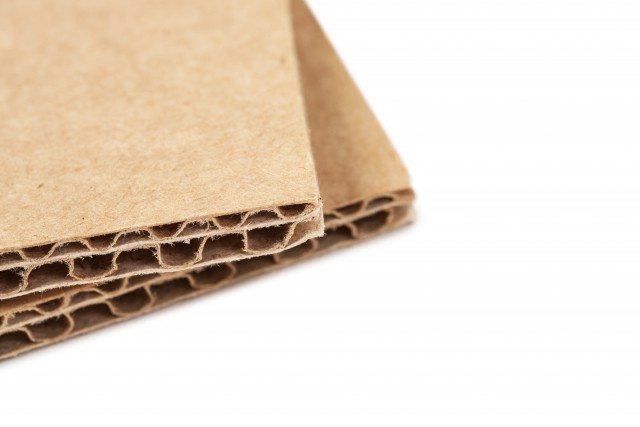 EAM-Mosca releases the SQ4 squaring bundler and SQ4 Tandem system for box makers.
The SQ4 bundler can run a fully automated operation and square bundles as large as 56" wide x 39" long and as small as 7" x 7".
It has simplified drives to position package stops and side squaring paddles vs prior generation machines.
It can square and strap up to 24 bundles per minute.
Meanwhile, the SQ4 Tandem is a four stage system: a two zone entry/pacing conveyor, a SQ4 bundler, a second pacing conveyor and a second SQ4 bundler.
The system will integrate with upstream equipment to smooth product flow to the strappers and two accumulation zones in each four foot section minimize transport time to maximize throughput.
The system can be built for fast, fully automated job changes.
Product size data maybe punched in via the operator panel or transmitted by serial or wireless network from an external control system.
The system will move to the bundle centerline by way of an optional powered lateral adjustment mechanism and the side squaring paddles and backstop are powered into position using a DC motor and locking linear actuator respectively.
The setup takes 30 seconds upon receiving the data.
Once set up, the system can strap bundles fast and continuously.
In single strap applications, the strappers typically alternately strap bundles and can achieve a max throughput of about 36 bundles per minute.
In two strap applications, bundles may be strapped completely in alternating strappers or a strap may be applied by each strapper.
In both cases, a 24 bpm throughput rate is achievable.
Should one strapper fault for any reason, the other automatically takes over the operation, completely strapping each bundle as the faulted machine goes into bypass mode.
Coil changing process
The SQ4 includes an option for automatic coil change that can further enhance uptime.
The system includes dual dispensers on each bundler so that two strap coils are queued up at all times.
When the operative coil is depleted, the second coil is automatically fed into the machine, freeing the operator from having to make a time consuming coil change in the middle of a run.
Where a manual coil change may take two to four minutes by an operator, the auto coil changer gets it done in about 15 seconds and the operator can replace the empty coil at a more convenient time.