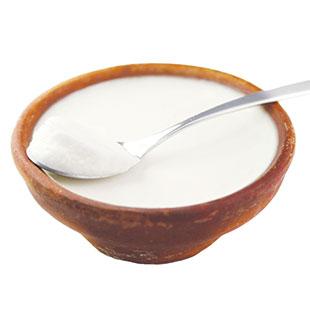 DuPont Nutrition & Health will launch the Yo-Mix Curd Cultures series at the 45th Dairy Industry Conference and International Trade Fair in Mumbai, India from February 16-48, 2017.
The range offers a reliable industrial scale production of Indian curd, lassi and buttermilk in desired texture and traditional taste.
At the trade show, DuPont will present food samples made using the ingredients, including:
– Fresh fermented dairy such as traditional Indian curd, lassi and buttermilk;
– Traditional Kulfi, an traditional Indian frozen treat made with DuPont Danisco emulsifier and stabilizer blends for a richer, denser and creamier texture;
– Choozit cheese cultures, Grindsted stabilizer systems and Marzyme powder coagulant for varieties of cheese applications for an improved functionality and delectable taste; and
– Milkshakes made with Recondan tailored ingredient system using low fat milk while maintaining a rich mouthfeel and creaminess.