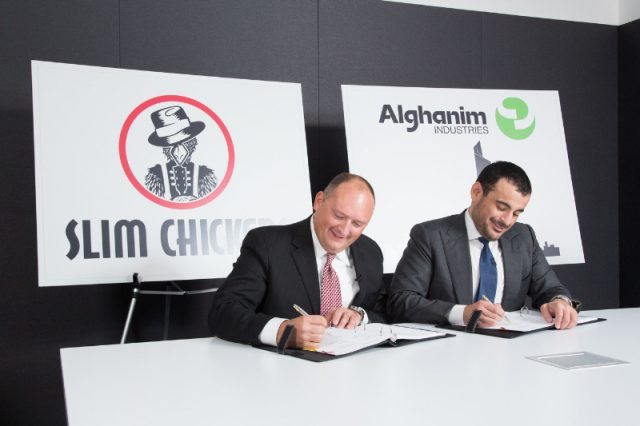 Fast-causal restaurant Slim Chickens expands its fresh chicken concept beyond the US through a master franchise agreement with Alghanim Industries, one of the largest privately owned companies in the Middle East and North Africa (MENA).
Alghanim Industries, based in Kuwait City , Kuwait , owns and operates more than 30 businesses in 40 countries across the MENA, Turkey, India and Southeast Asia.
Since its founding more than a century ago, it has a growing portfolio of 300 brands including General Motors, Ford, Mars, Whirlpool, Wendy's and American Express.
Founded in 2003 in Fayetteville, Arkansas , Slim Chickens is committed to providing a "Life Changing Chicken" experience in its sector of the restaurant industry, with a focus on high quality, fresh chicken.
The down-home Southern brand features hand-breaded and grilled chicken tenders and wings paired with 10 handmade dipping sauces.
The first MENA-region Slim Chickens restaurant is expected to open in Kuwait in March 2017.
Alghanim Industries is actively expanding its food and beverage portfolio, which began in 2013 with its franchise agreement with UK-based Costa Coffee.
In 2015, it acquired the rights to develop US-based Wendy's restaurants across the MENA region – the deal included all existing locations in the United Arab Emirates, and provided for further expansion into Kuwait in 2016 and Saudi Arabia in 2017.