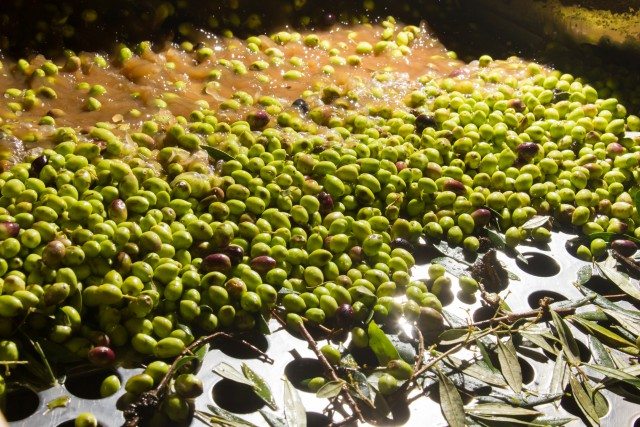 The recipe-development and quality-control accuracy offered by Mettler Toledo industrial scales and other product inspection devices is helping one Spanish producer of olive oils, tomatoes and sauces with a 100-plus-year history preserve its reputation for excellence and enhance its profitability.
Working with more than 80 suppliers to obtain the 136 ingredients used in its recipes. The company exports to more than 70 countries on five continents.
It is reportedly a market leader in Spain, several other European countries and parts of South America and Africa.
Since a merger in the late 2000s, the company's main challenge has been to increase the visibility of its products in the international packaged food scene.
It has also faced a period of innovation, as more people are becoming aware of food intolerances.
As such, the company has been adapting many of its recipes to be 100% gluten and dairy free.
This is coupled with four cooks on seven production lines in order to be more flexible to end-consumer requirements in terms of product sizes, contents, and packaging.
Besides exporting products, the company works to popularize the Mediterranean diet, which a way of eating that holds vegetables and fresh, high-quality olive oil in high esteem for better health.
Pursuing 'zero errors'
The company has obtained BRC-plus certification, a rarity in Spain, and all companies under the parent brand are certified individually under the IFS/BRC standard.
Compliance with the standard obliges all group members to pass unannounced audits.
Today, every team has its quality employee who ensures all parts of the processing experience are running smoothly in pursuit of 'zero errors'.
Over the years, this commitment—which has included significant upgrades to the company's weighing equipment and product inspection systems, along with improved communication with distributors and product innovation—has resulted in a 30% increase in sales.
Part of this sales increase is an increased ability to meet market demand with faster weighing and formulating, as well as faster and more secure product inspection with involvement from Mettler Toledo.
A large part of ensuring that the company is able to meet the BRC obligation and protect end consumers depends on scales and other equipment that is designed for excellent hygiene, and an air-tight product inspection system that ensures unsafe materials—whether they are glass, non-ferrous metals, or stone—are not found in product that reaches distribution centers and retail shelves.

Equipment for quality assurance
The company management originally sought out new equipment that would help them meet the quality levels they sought to create for certification in advance of many regulations that would make such equipment upgrades mandatory.
It sought Mettler Toledo as several of its suppliers were using the latter's equipment to ensure quality in terms of traceability, net content control and product safety.
The company first purchased the XRay R20 food safety inspection system, which was mounted on the production line to detect non-ferrous metals, glass and stone in polyethylene terephthalate plastic sauce containers about eight years ago.
Since then, it has added hygienic pin and ringmount load cells on many of its tank storage systems coupled with industrial control systems, ICS, terminals that control and manage recipes.
The combination provides excellent weighing accuracy for raw materials, ensuring consistent recipes.
The tank-storage model also helps to ensure quality by preventing open-air exposure, spoilage and cross-contamination.
Additional up-to-date x-ray scanners have been added on all production lines, including an XRay R50SB300, an XRay R20H300, and an XRay R50G.
This has helped the company fully develop a preventive rather than reactive quality-control model, serving to minimize customer complaints, prevent recalls, and ensure compliance with both local and global standards.
Multiple Mettler Toledo balances could also be found in the quality control laboratory, which are used for analytics, raw-materials control, supplier monitoring, and new product research and development.
Recent innovations to come from the laboratory include a dairy-free, gluten-free mayonnaise that caters to intolerant or allergic consumers.
Story by Markus Diefenbach, Food Segment Marketing Manager, Mettler Toledo