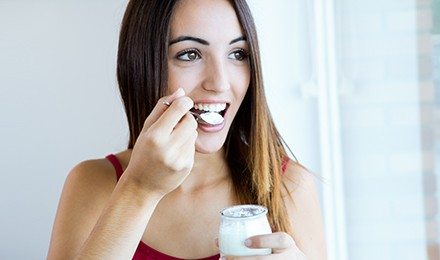 DSM has introduced a new range of freeze-dried cultures for set yogurt formats at Gulfood Manufacturing.
The Delvo cultures allow for more texture and flavor variations in set yogurt and result in reduced levels of liquid whey over shelf life.
Since the new freeze-dried Delvo culture range may be transported at ambient temperatures, it saves energy and enables more distribution options.
Set yogurt is an appealing product for many consumers in the Middle East, because of its healthy appeal, naturalness and authentic characteristics.
This freeze-dried Delvo cultures was developed to address local and regional different taste and texture preferences.
It provides more options for set yogurts with firmer textures and flavors, ranging from mild to authentic, while having no or reduced levels of undesirable liquid whey over shelf life.
The cultures deliver a fast fermentation result, allowing more flexibility in production and decreased processing time.
Furthermore, the low post acidification properties result in a stable set yogurt that is optimally conserved during its shelf life, even in challenging storage conditions.