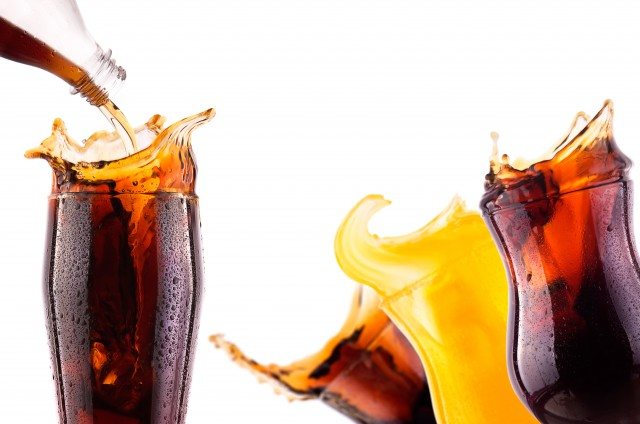 Private label soft drinks have faced turbulent times in recent years, with periods of economic uncertainty boosting consumption, and periods of prosperity seeing volumes fall, finds Canadean.
Its latest Q2 beverage trackers for East Europe and West Europe state that private label soft drinks, a relatively new phenomenon in some East European countries in 2015, continued to perform well.
Meanwhile in West Europe, private label returned to growth after two years of decline, although continuing to underperform versus branded products.
"The return to growth of the private label segment in West Europe can be partly attributed to more retailers introducing premium quality and value-added own-label lines that are lower in cost than branded products, but can rival their quality and, in many cases, packaging design," says analyst Emma Wright.
"However, the slowing growth rates registered in East Europe private label soft drinks are the result of more consumers seeing a rise in disposable incomes, along with more branded items being sold at a discounted price."
In West Europe, iced/ready-to-drink coffee was the category to see the highest increase, up 8%, as private label outperformed the market in countries such as Austria, where further gains were made in the discount channel.
In East Europe, however, enhanced water, a relatively new category in the region, recorded the strongest growth at 23%, as it enticed consumers with its affordability over branded products.
Among the major categories, packaged water grew across both regions, while carbonates in West Europe fell back, due to the overall decline in consumption and aggressive price promotions for many key brands.
Interestingly, carbonates did not drop in East Europe, instead rising by 2%.
In countries such as Romania, where there is a degree of economic instability, low-end Private Label carbonates can often be three or four times less expensive than their branded counterparts; an important factor for low-income consumers.
Across both East and West Europe, in addition to the frequency of branded price promotions, private label soft drinks are coming under increasing pressure from the discounters' strategy of listing growing numbers of branded products.
This is expected to curb private label growth in 2016 overall, but in major own-label markets such as Germany and the UK, Canadean expects retailers' premium private label lines to significantly outperform lower-end offerings.