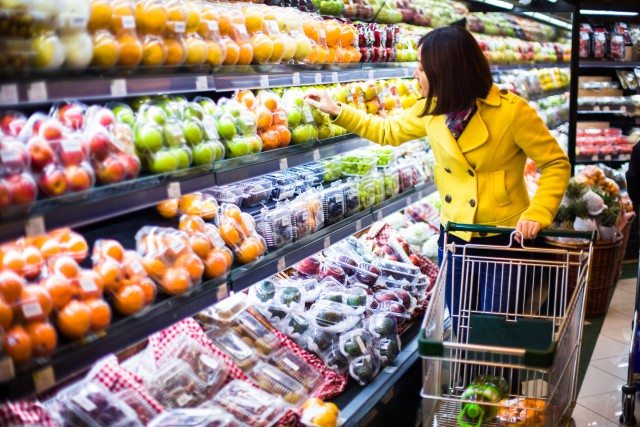 About 66% of urban Chinese consumers eat breakfast at home at least two to three times a week, down 11% compared with 2013 (77%).
Breakfast stalls/kiosks (49%) and convenience stores (29%) are now becoming the places where consumers eat breakfast more often, states a Mintel research report.
As breakfast vendors compete in different price tiers, Mintel research reveals that 36% of urban Chinese consumers would spend RMB10-29 (US$1.50-US$4.35) on breakfast in convenience stores, likely due to the wide variety of foods typically offered, and 35% would spend over RMB30 at premium breakfast venues such as coffee houses.
Mintel forecasts that Chinese consumers' total breakfast spending will rise from RMB1,334 billion in 2015 to reach RMB1,948 billion in 2021, increasing at a compound annual growth rate (CAGR) of 6.4% 2016-2021.
Out-of-home breakfast spending is forecast to reach RMB840 billion by 2021, increasing at a CAGR of 7.4% over 2016-21.
"Chinese consumers have developed hierarchical needs for breakfast," says Laurel Gu, director of research, food & drink and lifestyle.
"Besides the basic needs for satiety and nutrition, consumers are willing to trade up for products and services that help them save time and add convenience to the dining process."
"We now see that urban Chinese consumers tend to eat breakfast at home less often, instead preferring different types of breakfast vendors (eg breakfast carts, convenience stores, fast-food restaurants) which have become more easily accessible to those who are looking for quick breakfast solutions."
"Also, premium breakfast venues, such as coffee shops and bakery houses are join in this growing market."
Breakfast preferences
While Chinese consumers are open to eating different types of breakfast foods, most urban Chinese consumers still prefer Chinese breakfast options (65%).
However, they are increasingly demanding more convenience: according to Mintel research, 50% of urban Chinese consumers think Western breakfast foods are more convenient for on-the-go, compared to Chinese breakfast foods (42%).
Those with a monthly salary RMB8,000 or above (40%) are more likely to prefer the convenience of Western breakfast foods, compared with those with a monthly salary RMB4,999 or below (17%).
Western breakfast
Cereals have recently become a popular choice for breakfast consumers.
Mintel research reveals that 46% of China's Mintropolitans, which the company defines as those who pursue quality of life rather than just wealth, are well educated and are the potential trendsetters, select breakfast cereals as their preferred breakfast food.
This is higher than other types of Western breakfast foods, including toast/bread (44%), hamburgers or sandwiches (40%) and pastries (38%).
According to Mintel Market Sizes, China's breakfast cereals market was worth RMB7.4billion in 2015, owning less than a 2% share of consumer's total breakfast spending.
However, the category has been enjoying a faster CAGR of 11% since 2013, as compared to the increase in total in-home food spending (9%).
"In recent years, Western breakfast foods have attracted more urban Chinese consumers; however, Western-type breakfast service operators still have a way to go in order to change misperception that Western-style breakfast foods tend to be cold and unhealthy," says Gu.
"Cereals, in particular, are gaining popularity given perceptions that cereals are affordable, easy-to-prepare and healthy."
"Future opportunities for breakfast cereals lie in product innovations catering to the special taste preferences of Chinese consumers, including launching more hot and savory variants, as well as through expanded marketing education."
In line with consumer demand for more convenient breakfast options, over 30% of urban Chinese consumers are interested in breakfast delivery to their home (35%) or offices (31%); however, 37% of consumers claim that they would prefer to choose those breakfast vendors which offer free delivery, and only 26% are willing to pay more for breakfast delivery services.
About 49% of consumers say that they would like to eat a better breakfast on the weekends compared to the weekdays, in particular, those aged 30-39 who are married and have children in the household (55%), as well as the high earners (52%).
"Apart from the food itself, ambience is also gaining prominence in the breakfast category," says Lu.
"A cosy and fun dining environment can not only justify premium prices, but also attract visitors who are looking for different breakfast experiences during weekends/non-working days."
"However, we are also seeing challenges arise for breakfast delivery services vendors."
"As the average order price for breakfast is much lower than that for lunch and dinner, brands are tasked with being creative when developing breakfast delivery services in an effort to better control delivery cost and increasing their return of investment."