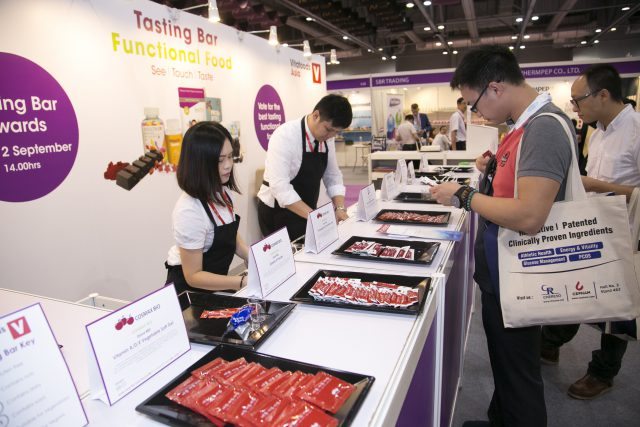 Vitafoods Asia 2016 has concluded with more than 160 international suppliers presenting the latest ingredients, innovative products, services, and equipment to a pan-Asian audience of 2,498 industry professionals.
Part of Informa's Global Health & Nutrition Network, Vitafoods Asia is one of several events that the nutraceutical industry pays close attention to each year.
Into its sixth edition now, the show attracted a good mix of companies that hail from various continents and a growing pool of attendees from across the Asia-Pacific region.
As a sourcing event, Vitafoods Asia fulfilled its fundamental role as business facilitator, through the various initiatives, platforms, and visitor attractions it provided.
Attendees were treated to a plethora of new launches and inventive products from various exhibitors, collectively presented under the Inspiration Showcase, which was situated near the exhibition hall entrance.
Vitafoods Asia 2017 will be held in Singapore from September 5 to 6, 2017.