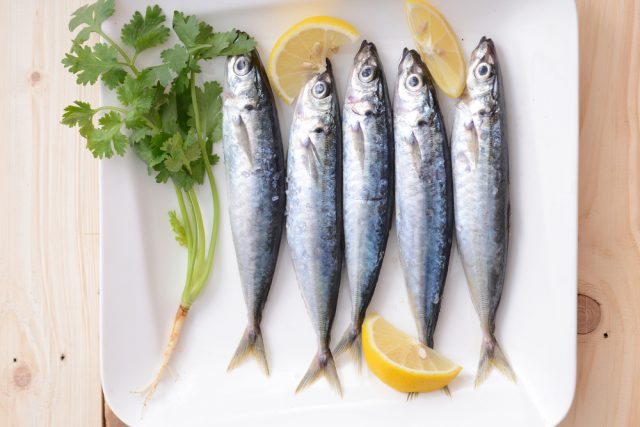 Arjuna Natural Extracts will launch a high-concentrate, 90% omega-3 polyunsaturated fatty acid (PUFA) ingredient for dietary supplements and functional foods and beverages at SupplySide West in October 2016 in Las Vegas, US.
The company aims to provide a daily intake of a high enough content of omega-3 without having to ingest multiple capsules or a hard-to-swallow 'horse pill'.
"A larger quantity of softgels or capsules can lead to over consumption and overdoses of unnecessary additives just to achieve your daily-recommended dose of omega-3 PUFAs," says Benny Antony, joint MD.
"We developed a high-concentrate omega-3 PUFA that enables daily intake in just one capsule or one liquid 'shot' per day."
"More than ever, product makers are seeking a clean, clear omega-3 that leaves them free from anxieties about contamination."
Fish oil is among the most concentrated sources of the omega-3 fatty acids EPA and DHA.
Omega-3s have been found to lower triglycerides and cholesterol levels and ameliorate or help prevent dozens of health concerns.
The majority of applications of omega-3 are in products targeting cardiovascular health.
In fact, omega-3s are so beneficial in reducing triglyceride levels, they are approved by FDA as a drug for the treatment of high triglyceride levels.
While omega-3 fatty acids can be derived from various types of fish and other sources, sardines are particularly high in EPA and DHA, as well as other nutrients found to support cardiovascular and other health issues.
"We examined a range of fish rich in omega-3 and selected a specific sardine type for our ingredient," explains Antony.
"With growing concern over the health of the seas, people are turning to sardines since they are at the bottom of the aquatic food chain, feeding solely on plankton."
"They have a shorter lifecycle than other fish, and accumulate fewer toxins during their lifecycle," he says.
"Moreover, sardines live on the upper layer of the ocean, which is comparatively less polluted than the deeper waters."
"These characteristics reduce the chances of product contamination with ocean pollutants."
"Consumers, especially millennials, want to know where their omega-3 come from—they are justifiably concerned about traceability and supply.