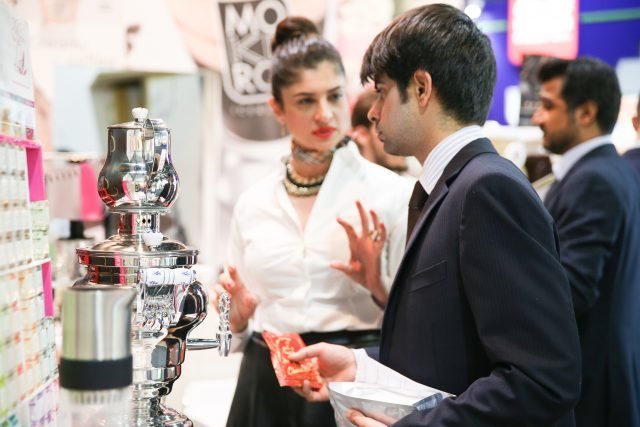 In-line with increased exhibitor demand for The Speciality Food Festival, SEAFEX and Yummex – formerly known as Sweets & Snacks Middle East and celebrating its 10th anniversary with partner Koelnmesse GmbH – more than 30 C-Level buying delegations from the region's major retail outlets, hotels and mass catering companies will attend the specialist food events to source new products from around the world.
The major buyers include top-level procurement delegations from regional and international brands including Jumeirah Group, Spinneys, Waitrose, Emirates Flight Catering, Rotana Group, Manuel Market, Carrefour Hyatt Group and Dubai Duty Free.
The tastes and preferences of the Middle East's consumers are also the primary inspiration behind an array of colorful new features taking place at the specialist food events.
Heading the list is the all-new and completely sold-out Global Date Market.
The dedicated area is witnessing huge demand from exhibitors in Saudi Arabia, Jordan, UAE, Morocco, Egypt, Algeria, Iraq, Tunisia, Sri-Lanka and the USA who are eager to export dates as healthy snack and dessert products to international markets.
Similarly, the Speciality Coffee Event MENA will attract regional baristas and coffee companies battling for a lion's share in a domestic coffee market which generated sales of AED544.5 million (US4148.24 million) last year – up 10% on 2015 – according to Euromonitor.
This year, Italy has become the first country partner for the Speciality Food Festival.
The partnership with the Italian Trade Agency will bring a number of key features to the exhibition, including various summits, competitions and food experiences from across Italy which will unearth the latest flavors from Italian Michelin-starred and master chefs through live classes and demonstrations, tech talks and contests designed to appraise the handiwork of pizza chefs, risotto aficionados and gelato artists.
Another first for the events is the co-located platform Future Food Live, a Dubai Municipality initiative hosted under the Gulfood umbrella to run alongside The Speciality Food Festival, Yummex in partnership with Koelnmesse GmbH and SEAFEX.
Trade visitors focusing on the wellbeing segment will discover the full spectrum of organic, halal and other healthy food products, with an additional focus on agritech equipment for farm production.
The shows will be held from November 7-9, 2016 in Dubai at the Dubai World Trade Center.