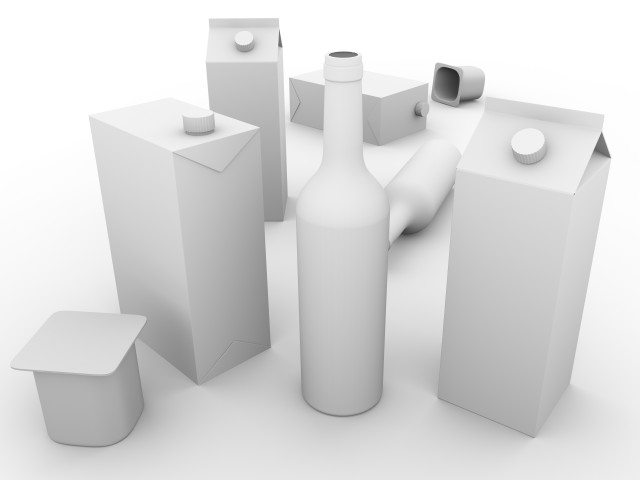 As Americans take notice of increasingly strained global food resources, new research from Mintel reveals that four in five (80%) US food shoppers agree that reducing food waste is as important as reducing packaging waste.
In an effort to limit waste, 52% of consumers prefer to buy foods with minimal or no packaging.
As they look to extend the life of the food products they buy, 81% of consumers say that they would choose resealable packaging over non-resealable packaging, and 54% would pay more for packaging with added features such as being resealable or portion controlled, with 30% often reusing food packaging for other purposes.
However, recycling food packaging is far from a universal behavior, as 42% consumers report recycling most of the food packaging they use.
A lack of clear communication on labels may be a contributor to the relatively low recycling rate, as 25% of consumers agree that it is not always clear which food packaging is recyclable.
Further, only 13% of consumers make an effort to avoid foods in packaging that cannot be recycled.
On-the-go packaging

With snacking on the rise among on-the-go Americans, single-serve food packaging is growing in popularity.
In fact, 36% of consumers are interested in packaging that allows food to be eaten on the go, while 23% often buy individually portioned packs.
When it comes to the more perishable food items purchased, smaller packages appear to be the way to go as they can lead to less food waste.
Indeed, Mintel research reveals that 53% of consumers agree fresh produce spoils before they can eat/use it and 41% would pay more for vegetables that come in single-serve packages.
About 56% of consumers would be motivated to select one food product over another if its packaging better prevented food from going bad.
See-through packaging
Consumers are also interested in taking a more eyes-on approach when food shopping: 38% agree that they would be motivated to choose one food product over another if the packaging allowed them to view the contents.
As revealed by Mintel's Global New Products Database, food packaging with a cut-out window accounted for 12% of all new US carton-based product launches in the first five months of 2016, up from 8% in 2013.
"Package innovation is playing a key role as food retailers respond to an ongoing shift away from the traditional three sit-down meals a day in favor of snacking and on-the-go eating," said John Owen, senior food and drink analyst.
"In an effort to capitalize on ever-evolving eating occasions, brands should look to package products in single-serve portions for greater portability."
"To further build trust and increase purchase confidence, brands and manufacturers could incorporate transparent packaging, enabling consumers to evaluate the contents with their own eyes before committing to a purchase."
As highlighted in Mintel's 2016 Global Packaging Trend Phenomenal Flexibles, flexible packaging is no longer considered a compromise for brands as demand for single-serve packaging grows and consumers associate flexible pouches with being modern.
In fact, 34% of consumers view flexible pouches as "modern", compared to 40% who perceive glass packaging as "old-fashioned".
However, despite its antiquated image, consumers are more likely to agree that glass is reusable (49%) and effective at retaining freshness (38%).
And while flexible pouches are seen as more innovative and portable (44%), consumers are much less likely to view the packaging as being reusable (11%) or retaining freshness (21%) when compared to glass.
"While the need for portability is forcing some brands to forgo glass for more convenient packaging options, glass hits on the trend of package reusability, and is considered visually appealing to many consumers.
"As such, brands that use glass packaging should market their products with a second life for its package in mind," said Owen.
"Packaging continues to grow more important in the food marketing mix and brands should look to packaging to not only convey benefits and product information but also to shape a consumer's experience with the product and to capture new use occasions."