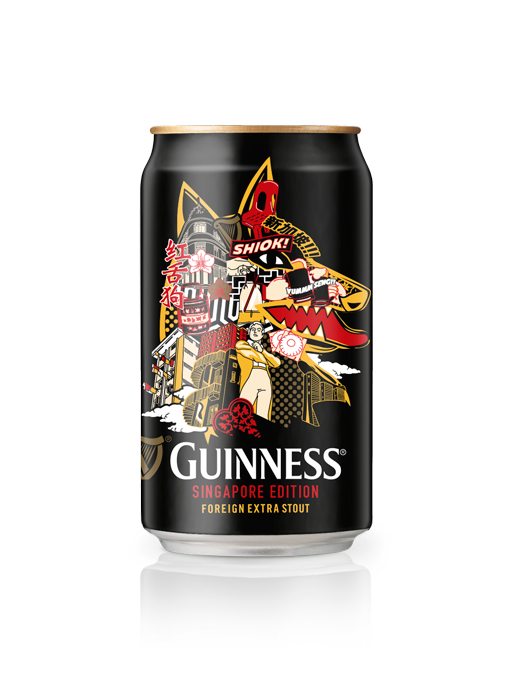 Crown Holdings has partnered with Guinness to develop limited edition packaging for its Foreign Extra Stout brand that commemorates the company's nearly 150 year presence in Singapore.
Launched earlier this year, the 330ml beverage can pays homage to Guinness' roots in Singapore, which date back to the 1880's.
The Guinness brand name, which was initially difficult for Singaporeans to pronounce, came to be known in the country's local Hokkien dialect as "Ang Ji Gao".
The nickname, which translates to "Red Tongued Dog", in English, served as the iconic emblem for the brand's first package label and has remained in place in modern times.
Singapore-based illustrator Ben Qwek reinterpreted the brand's original label design for the anniversary package, which features familiar local references.
These include typical Singaporean coffee shop sights to significant figures like Sir Stamford Raffles.
These graphics are set against Guinness' signature black background and take on a photo-like quality produced by Crown's offset printing process.
The end result is a package that effectively balances the premium look and feel that consumers have come to expect from Guinness with the nostalgia of the past.
Guinness took the celebratory nature of the packaging one step further by leveraging the tab of the beverage can as the centerpiece for a special contest.
Using Crown's inkjet printing technology, three cans were printed with the letters "D-O-G" on the underside of the tab; the consumers that purchased these cans received vouchers for home furnishings valued at S$10,000 (US$7,428.82).