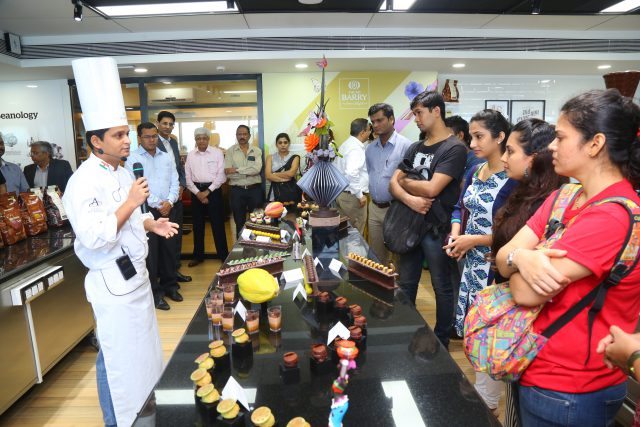 The Barry Callebaut Group has opened its relocated Callebaut Chocolate Academy center and sales office in Mumbai, India.
The center and sales office has been relocated from its previous home that opened in 2008.
The center serves as a venue for the exchange of technical skills, training and dialogue on chocolate and cocoa products.
It is one of 19 training centers managed by the company's gourmet division, around the world, and one of four in the Asia Pacific, with other centers being located in Singapore, Shanghai (China) and Tokyo (Japan).
The new center organizes workshops, courses and demonstrations for professional customers in all sectors: chocolatiers, pastry chefs, bakers and other chocolate experts as well as culinary professionals working in hotels, restaurants and the catering business.
They will be able to benefit from the modern kitchen and the equipment that the academy is equipped with, to perfect their expertise in chocolate under the guidance of Callebaut's specially-trained and renowned chefs and the elite Chocolate Ambassadors Club.
The center in Mumbai will be integrated into the network of the company's 18 other such training centers worldwide.
About 38,000 professionals and artisans receive training at these centers every year.