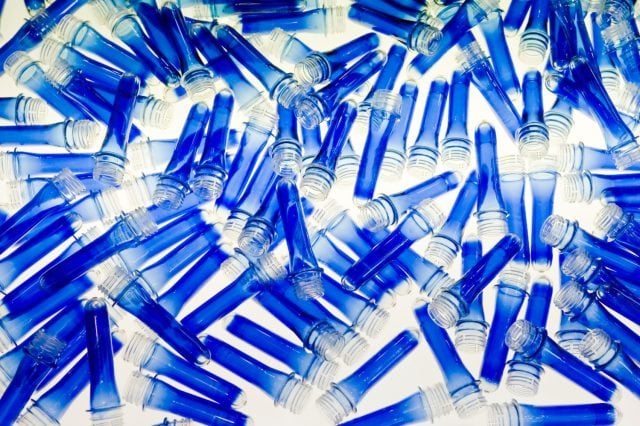 Avery Dennison expands its CleanFlake Portfolio in North America, adding paper facestocks and enhancing its proprietary adhesive.
The portfolio now offers a total solution for converters to meet the growing need for pressure-sensitive labels that are compatible with the polyethylene terephthalate or PET recycling process.
Introduced in 2012, Avery Dennison CleanFlake adhesive technology addresses an often overlooked part of recycling.
Each year, an estimated 560 million PET bottles are wasted due to label materials that are incompatible with the recycling process.
These bottles are recycled into lower-quality plastics, or simply deposited into landfills.
The new expansion adds a selection of paper facestocks, in addition to an expanded film facestock offering.
It also improves the adhesive's convertibility, wash-off performance and water-whitening resistance.
The adhesive is now compliant with the EU's Regulation, Evaluation, Authorization, and Restriction of Chemicals or REACH regulation and is alkyl phenol ethoxylate free.
CleanFlake adhesive technology helps converters meet brand owners' growing demand for recycled PET.
CleanFlake products are otherwise identical to standard pressure sensitive or PS label materials.
Converters do not need new equipment, nor do they need to conduct complex requalification processes.
Avery Dennison has worked with the Association of Plastic Recyclers (APR) and its members throughout the evolution of the CleanFlake portfolio.
The portfolio passes the APR Benchmark criteria as verified by third party testing.
This comprehensive recycling evaluation serves as a performance assessment for labels in the plastic recycling process.
Label stock that passes the test is a foundation for container decoration that provides the best possible performance in the plastic recycling processes.