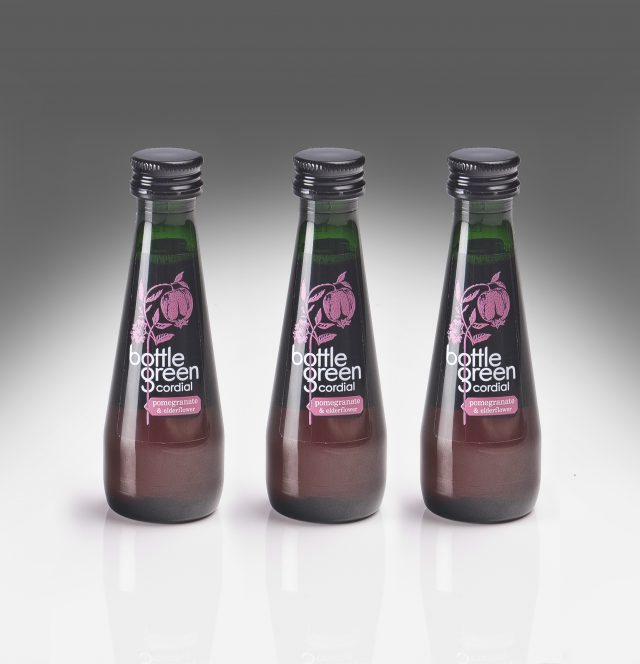 M&H Plastics has recently completed production of a new 50ml bottle for SHS Drinks' brand, bottlegreen.
It was initially produced to allow added value as an inclusion of a 50ml cordial serve in a twin pack of 750ml glass sparkling pressés for Waitrose meal deals.
The polyethylene terephthalate or PET bottles were developed, tooled, molded and finished by M&H Plastics at their Beccles plant working closely with SHS Group's fillers and marketing department.
With fast turnaround, SHS Group is using lighter plastic for the bottles, meaning more bottles could be put on pallets with lower distribution and logistics costs.
The material used is also opening for the company new markets such as foodservice, transport markets (especially aviation) and on-the-go.