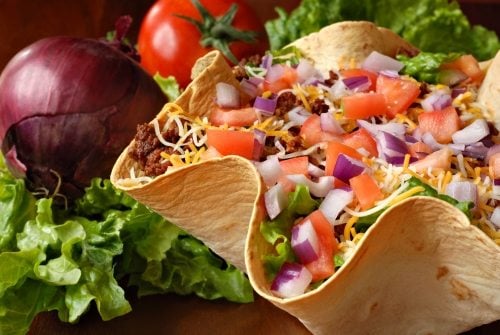 Turkey is experiencing a number of big shifts in its demographics which is having a positive effect on the packaged food market, according to ITE Food & Drink for WorldFood Istanbul in Turkey from September 1-4, 2016.
Since the 1950s, the urban population has expanded.
About 75% of Turkey's total population now live in urban areas with more than 20 cities across the country that has a million or more inhabitants.
Turkey's population is relatively young, as more than 60% of population is aged 35 or below.
A busier, urban lifestyle amongst the population is shaping food consumption habits. Traditionally, Turkish consumers enjoyed food bought, prepared and eaten on the day.
Now, Turkey's young population seems to prefer convenience over freshness, which has seen a rise in demand for frozen and pre-packaged offerings.
With more women in the workplace, who have less subsequent time for cooking, there is a growth in this sector.
Euromonitor revealed that, between 2009 and 2011, the packaged food market grew 11% alongside urbanization rates.
Demand for packaged food is only likely to increase, providing exporters to Turkish markets an almost future-proof sector to explore.
Frozen food gains prominence amongst Turkish consumers
Frozen food is perhaps benefitting the most from Turkey's shifting consumer patterns.
This opens the door for food producers to enter Turkey but also for chilled logistics companies to make their presence known.
Revenues generated by the Turkish frozen food market totaled US$1 billion in 2014; the results of a particularly fertile period for the sector.
Between 2010 and 2014 a compound annual growth rate of 4.7% was observed – demonstrating the growing taste for readily available options amongst Turks.
Key food suppliers of frozen food have also seen their revenues grow across comparable periods.
Kerevitas, Turkey's oldest and largest frozen food producer, enjoyed a 14.7% increase in its sales during 2009-2012.
Through its brand Superfresh, Kerevitas controls nearly half of Turkey's frozen market, indicating a burgeoning demand for ready-made products amongst Turkish consumers.
Supermarkets gain prominence
As Turkey's population increasingly focusses on convenience, supermarkets based on Western layouts and business models are expanding their food retail market share.
Packaged food, and its increased consumption, is helping fuel this trend.
Food is traditionally bought fresh from smaller grocers, known as bakkals, in Turkey.
However, as consumers demand greater choice and cheaper prices, supermarket chains such as BIM, Migros Ticaret and A101, are seeing their revenues increase.
The food retail sector in Turkey is worth close to US$726 million and mass grocery sales are expected to increase by 8% year-on-year by 2018.
It is likely that supermarkets will become the pre-eminent way shoppers buy food in Turkey.
This means exporters should be looking to supermarkets to distribute their pre-packaged foodstuffs across Turkey.
Rising purchasing power
Besides convenience, young Turks are looking for more luxurious products to complement a rise in spending power.
McKinsey predicts that in 2016 23% of Turkish households will enjoy annual incomes of US$50,000 or higher.
For packaged goods companies, this means the consumer class has more spending power and wants diversified, internationally sourced offerings to satiate its demands.
Euromonitor identified in February 2016, that Turkey's population is buying more artisanal breads and cheeses, alongside other pricier products.
Turkish imports of mineral water, for example, have increased in value from US$34.3 million in 2010 to the current figure of US$67.2 million.
Exporters of packaged food to Turkey should therefore be aware of a growing desire for luxury, high end products.
Expect this to rise alongside growth in household incomes.