Vitafoods Asia 2016 will open its doors to the nutraceutical, functional food and beverages, and dietary supplement industries in Hong Kong from September 1 to 2.
The sixth edition will feature more than 170 international exhibiting companies, who will present their latest offerings to upwards of 3,000 visitors from across Asia.
Similar to its Europe counterpart, Vitafoods Asia will cover four key sectors of the nutraceutical industry and they are namely ingredients and raw materials; contract manufacturing and private label; services and equipment, and finished products.
"We hope to offer exhibitors and visitors a richer show experience that better caters to their business needs," Chris Lee, portfolio director, Vitafoods Events tells Food News International.
"The introduction of the different sectors at Vitafoods Asia 2016 serves to create a specialized business environment within each sector, and is designed to facilitate interactions at the show."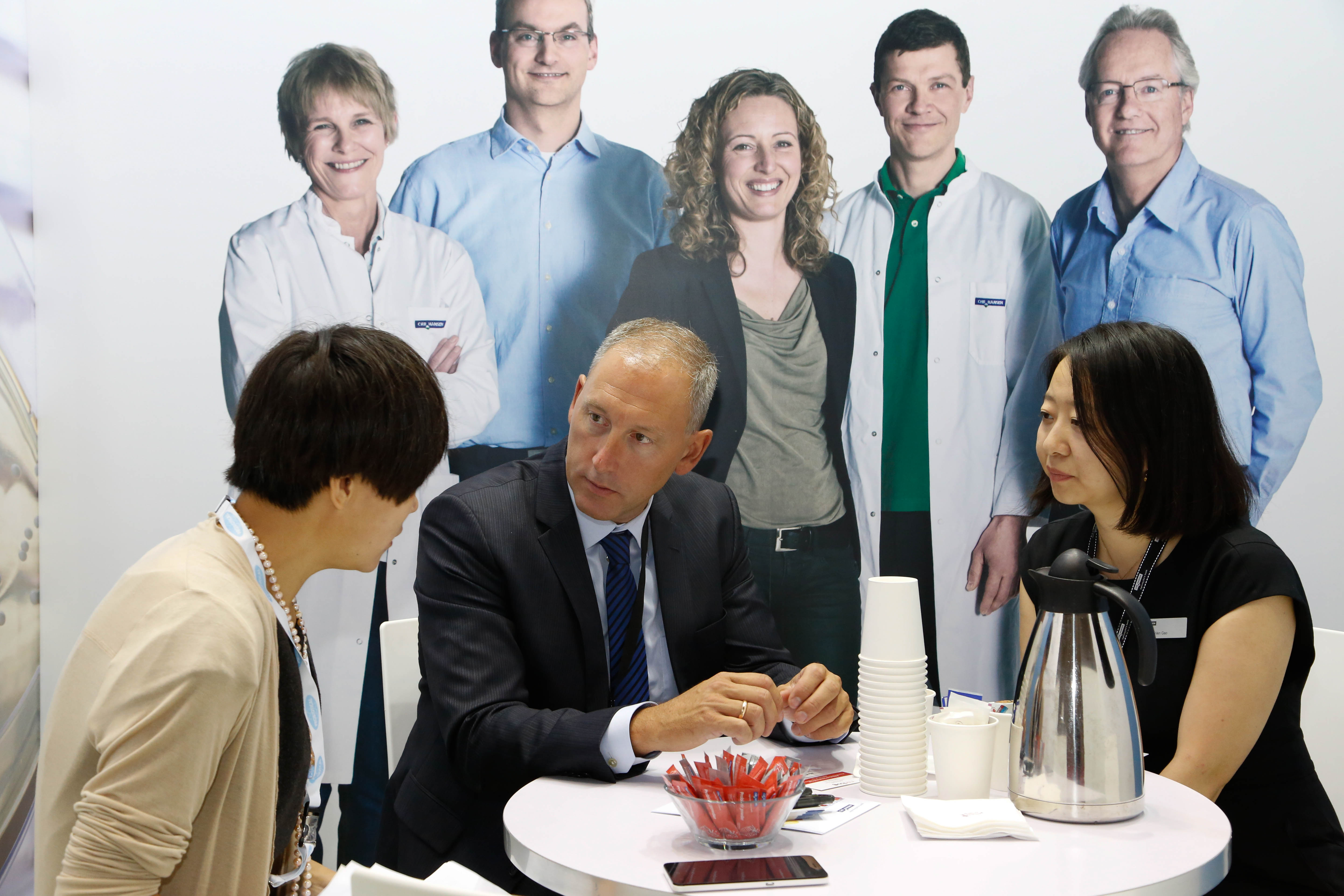 To creating meaningful conversations and experience between trade show exhibitors and visitors, Vitafoods Asia aims to be a platform for showcasing innovation, equipment efficiency, strong network and quality exhibitors.
"Visitors get to meet with multiple different suppliers at a single location, and they only need to focus on sourcing for ingredients, raw materials, finished products or services that best suit their needs, without having to worry about the quality of the products," says Lee. To do so, the show will have more attractions, such as the Inspiration Showcase consisting of New Product Launches and Star Products.
"Discovery Trails is also something new for 2016. It consists of a series of self-guided tours – focusing on weight management and healthy ageing – which are marked out onto custom maps that take visitors to participating exhibitors' booths," says Lee.
"Other new additions include the Springboard Pavilion that highlights new entrepreneurial businesses and start-ups in the industry who are exhibiting for the first time, and a series of Poster Presentations that cover the latest results from clinical trials and projects delivered by technical experts from across Asia offering new investment and collaboration opportunities."
"We have also set up two new zones – for Weight Management and Healthy Ageing – that offers dedicated content in the form of infographics, iPad presentations, and product displays."
"Popular feature areas like the Tasting Bar, including the Tasting Bar Awards, Regulatory Advice Centre, Market & Trend Overview and the Omega-3 Resource Centre will also make a return."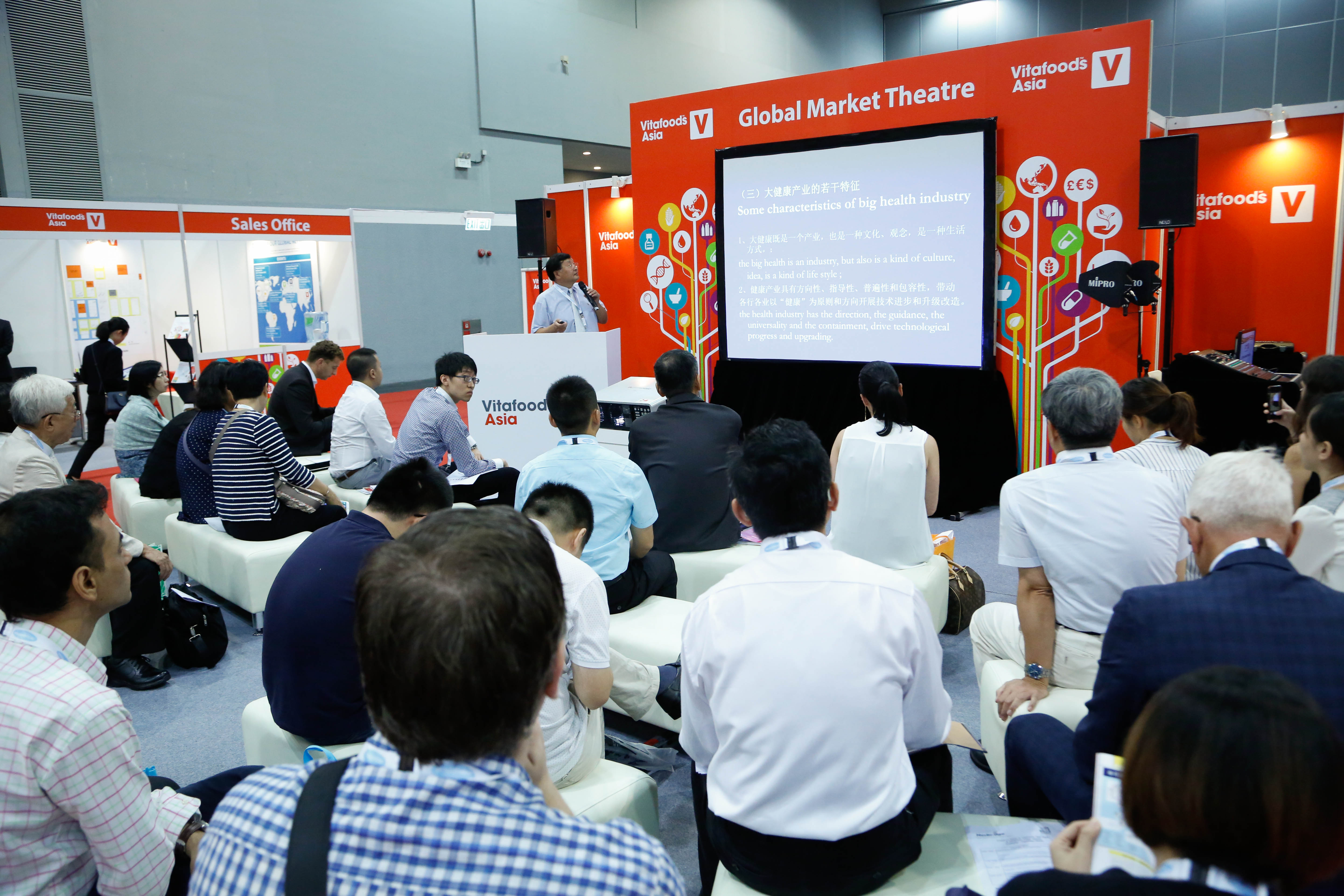 At the new Vitafoods Centre Stage, visitors can have access to multiple free-to-attend presentations by leading industry professionals from around the world, and the Global Market Theatre, which features experts from around the world who will provide insight into regulations and trends in some of Asia's fastest growing markets.
The Vitafoods Asia Conference also returns for its third run, with a focus on applied science for the purpose of product development.
"By facilitating dialogue, knowledge-sharing, and innovation at Vitafoods Asia, we hope to encourage the development of better and safer end-products for the consumer," says Lee.
Taking a leaf from personal care trends?
From Halal products in non-food sectors such as clothing and personal care to using food ingredients and similar labels on nonfood items, what is the relationship between the personal care and the food industries?
"Someone once told me that food trends followed personal care trends, but I disagree. On the contrary, I think food trends lead, and they're easy to spot," Lu Ann Williams, director of innovation, Innova Market Insights tells Food News International.
"On any trip through a drugstore shampoo aisle anywhere, you will find products with caffeine, superfoods, oils from plants like coconut and avocado, and fruits, etc."
"I could make a very long list of food ingredients that are being used in personal care products and promoted on the front of the package to highlight the natural credentials of the product."
She predicts more personal care products are going to don labels that are similar to those of food.
"You see the same "clean label" trends happening in personal care. Many years ago there was a commercial for a Dutch brand of body wash that had a tagline – you wouldn't eat this so why would you put it on your body?" says Williams.
"That really does sum up what is happening. This is also why the fracking industry is using guar in the process."
"Natural ingredients are seen as better for you and as something that doesn't harm you or the environment."
"In the food industry, there is an endless discussion about which ingredients are not accepted as 'clean' by consumers," she says.
"We see exactly the same discussion on personal care. My teenage daughter talks about parabens and sulfate-free shampoo."
"Consumers have started to pay more attention to what is in their food and this interest in labels has transferred to personal care."
"We are going to see more and more food ingredients being used in personal care products."
This means opportunities for food ingredient suppliers for personal care manufacturers who require "hero" ingredients such as coconut and cacao.
"There is one potential issue that the food industry should be aware of though, which is the potential spike in demand – like the one we saw with guar," says Williams.
"Demand from the fracking industry put pressure on the supply and drove prices very high. That could happen as a result of a big success in the very global personal sector as well."