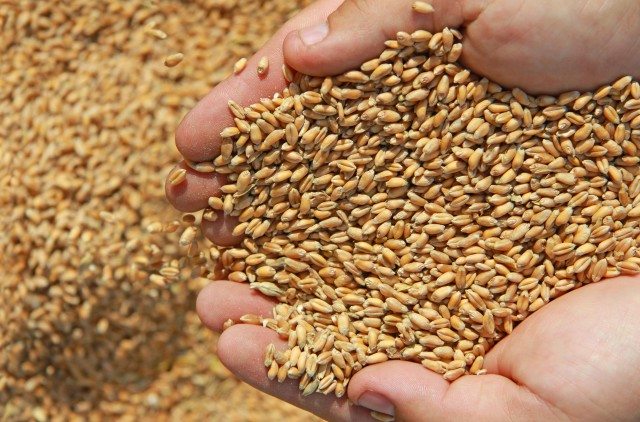 Drought linked to El Niño and civil conflict have pushed the number of countries currently in need of external food assistance up to 37 from 34 in March, according to a FAO report.
The new edition of the Crop Prospects and Food Situation report adds Papua New Guinea, Haiti and Nigeria to the list of countries requiring outside help to feed their own populations or communities of refugees they are hosting.
In Haiti, output of cereals and starchy roots in 2015 dropped to its lowest level in 12 years. The report finds about 3.6 million people, more than one-third of the population, are food insecure, almost half of them 'severely', while at least 200,000 are in an extreme food emergency situation.
Haiti's woes are largely due to El Niño, which has also exacerbated the worst drought in decades in Central America's dry corridor.
In Southern Africa, El Niño impacts have significantly worsened food security and the 2016 cereal harvest currently underway is expected to drop by 26% from the already reduced level of the previous year, triggering a 'substantial rise' in maize prices and import requirements in the coming marketing year.
Prolonged drought in Papua New Guinea last year has been followed by heavy rains and localized flooding in early 2016, affecting around 2.7 million people.
Cereal output in the country's Highland region is expected to suffer a severe shortfall, while the harvest in neighboring Timor-Leste is expected to be reduced for the second year in a row.
While El Niño is now over, the World Meteorological Organization forecasts a 65% chance it will be followed by a La Niña episode, which typically triggers the opposite precipitation patterns, potentially a boon for parched land but also posing the risk of flooding.
Conflicts are taking an increasing toll
Civil conflicts and their displacement of populations have worsened the food security situation in 12 of the 28 countries on the watch list.
About 13.5 million people in Syria are in need of humanitarian assistance, with caseloads increasing.
The harvest in 2016 is forecast to drop by around 9%, due to irregular rainfall in parts of the country, combined with a lack of agricultural inputs and damage to farm infrastructure, according to FAO.
The new report adds Nigeria, home to Africa's largest economy and population, to the list of countries needing external help, due to large-scale internal displacement of people stemming from ongoing conflict in northern districts, which also led to increased number of refugees and food insecurity in neighboring Cameroun, Chad and Niger.
About 3.4 million people, mostly in the states of Borno and Yobe, are estimated to be in need of food assistance.
In Yemen, where over 14.4 million people are estimated to be food insecure – half of them severely so – there is a high risk that desert locust swarms will increase in hard-to-reach interior regions from early June.
Global cereal output on the rise
FAO raised its forecast for global cereal production in 2016 to 2 539 million tons, up 17.3 million tons from its previous May projection and up 0.6% from last year's harvest.
Aggregate cereal production in Low-Income Food-Deficit Countries or LIFDCs is also forecast to increase to 420 million tons in 2016, led by a recovery in rice and wheat production in India after last year reduction due to El Niño-related drought.
That would be a 2.5% increase from last year's 'sharply reduced' level.
In spite of the improved world production prospects in 2016, output would still fall slightly short of the projected demand in 2016/17, meaning global stocks would need to be drawn down from their near-record level.