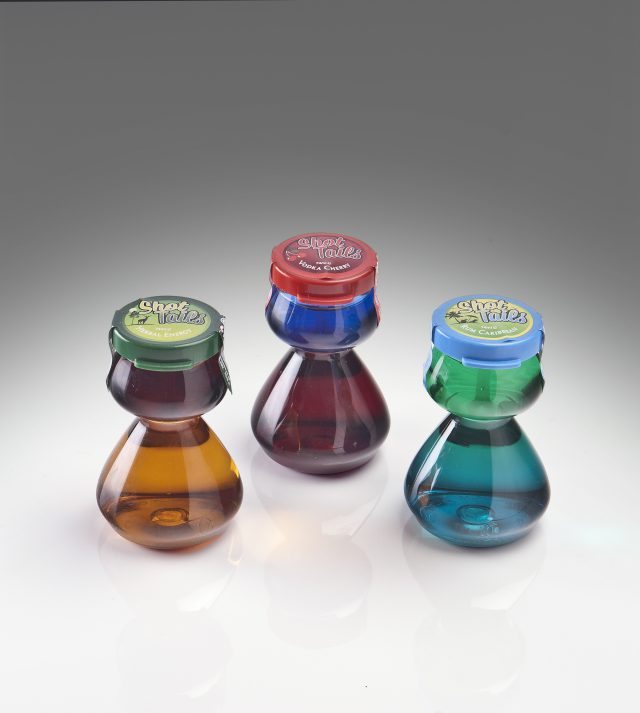 M&H Plastics has created the Quaffer glass to allow bars to mix various drinks in equal measure with one floating on the top of the other, creating a novel drinking experience and allowing the drink to mix as it is drunk.
It was developed from an original glass composition and manufactured in PET.
This result to bars reporting up to 600% increase in sales of the drink that is suitable for the glass.
The use of PET polymer to produce the Quaffer provides both a safe and a glass-like quality. Using PET also allows the customer to easily clean the glass and re-cycle when it has reached the end of its usable life.
The design of the new glass has also been developed to accommodate a snap-on cap and separator plunger – enabling a filled retail product to be marketed, whether alcohol based or for mixed liquid condiments.
A range of flavor combinations have been created to attract a range of customers including a healthy herbal energy drink.