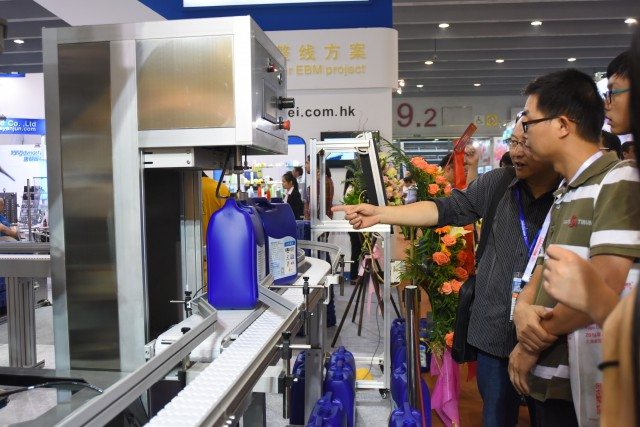 Chinaplas 2016 received 148,575 visitors from April 25 to 28 in Shanghai, China, which set a new record since its debut in 1983.
Compared to the shows held at Shanghai in 2014 and Guangzhou in 2015, the number of visitors this year increased by 13.96% and 15.84% respectively.
There were 39,454 overseas visitors this year, representing 26.55% of the total.
The 10 countries topping the chart are Korea, India, Taiwan, Japan, Indonesia, Vietnam, Iran, Thailand, Hong Kong, and Malaysia, among over 160 countries and regions.
The show covered 240,000 sqm and hosted 3,335 exhibitors from 39 countries and regions, of which 35% were overseas exhibitors and 14% joined Chinaplas for the first time.
"Right timing, geographical advantage and strong support from partners have contributed to the success of Chinaplas," says Stanley CHU, chairman of show organizer Adsale Exhibition Services Ltd.
"The implementation of 'Re-industrialization' in the West and the 'Made in China 2025' project has urged the manufacturing enterprises to conduct business transformation and technology upgrade."
"The rise of Asian emerging countries and the shift of the global center of economic gravity eastwards put Chinaplas under the spotlight; thanks to our partners, exhibitors, buyers and the whole Adsale team, whose staunch support and effort make Chinaplas 2016 a complete success."