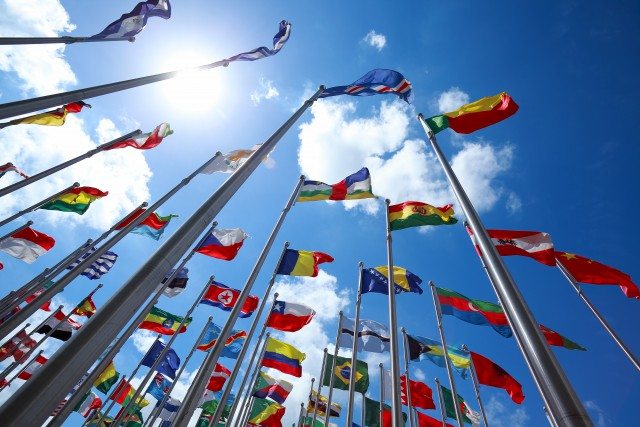 Exhibiting for the first time out of Taiwan at Vitafoods Asia 2016, Aquavan Technology aims to leverage the show to explore the markets in Asia.
With the reputation of Vitafood Asia as the biggest nutraceutical exhibition in Asia Pacific, an expected turn out of more than 2,000 visitors and European visitors looking for business opportunities with Asian suppliers, the company finds it an ideal event to display its products and showcase its technical capabilities to trade visitors.
Kris Wang, the company's president tells Food News International that the show will enable the company to also form potential business partnerships and build corporate branding.
"Having a strong business network has largely helped us expand our Asian business. It is the fastest way to enter the targeted markets supported by current social network," says Wang.
"We prefer meeting potential customers face to face for deep conversations and detailed collaborative plans."
Wang cites strong show promotion and post-show results, meeting trade visitors with ready business needs and targeted audience as important factors to exhibit at trade exhibitions.
These will help the company achieve its goals in Asia.
"Aquavan Technology is building a new brand for extracted herbal ingredients called Axtract, which aims to appeal to the distributors of extracted materials, and manufactures of herbal nutraceutical products worldwide," says Wang.
"The company is also working on original equipment manufacturer contracts with partners in Malaysia and Singapore."
"Besides, we are also discussing with a partner in South Korea on a co-promoting project."
"We also plan to establish factories in Indonesia and China in the coming years."
To realize these plans, the company will be conducting several market research to understand consumers in target countries for a product-market fit.
It will also boost the awareness of Axtract among the Asian nutraceutical industry by participating in exhibitions, gaining media exposure, and building its business network.
"We will also endeavor to receive positive feedback from the current consumers and focus on word-of-mouth promotions to establish positive brand perceptions and obtain more loyal customers," says Wang.
She adds that obtaining Halal certification will be needful should the company decide to expand to nations with large Muslim populations, such as Malaysia.
Catering to the growing greying population
Based on its research, Aquavan Technology has found the ageing population in Asia for the past five years has been expanding, as people are living longer.
"Nutraceutical products have become more preferred therapy to medication," says Wang.
"The growing number of health-conscious customers in Asia means that people tend to live in a healthy and active way to improve on wellness and health."
"Additionally, the majority of customers are more willing to try and pay more for nutraceutical products containing natural and effective ingredients," she says.
"Therefore, herbal materials have become trendy ingredients for nutraceutical products because of their natural and healthy functions."