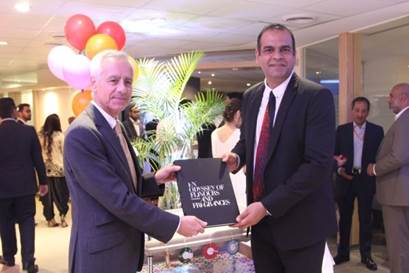 Givaudan has opened laboratory and office facilities in Karachi, Pakistan.
The 800 sqm facility will strengthen Givaudan's capabilities in beverages, snacks and sweet goods in the region offering flavor application services for all sectors with a strong focus on sweet goods and beverages.
"With a population of 200 million and strong growth potential, Pakistan fits with our overall 2020 strategy of investment in high growth markets," says CEO Gilles Andrier.
The facilities in Pakistan are the latest demonstration of Givaudan's 2020 strategy to invest in high growth markets and follows recent office openings in Guatemala, Ivory Coast and Algeria.