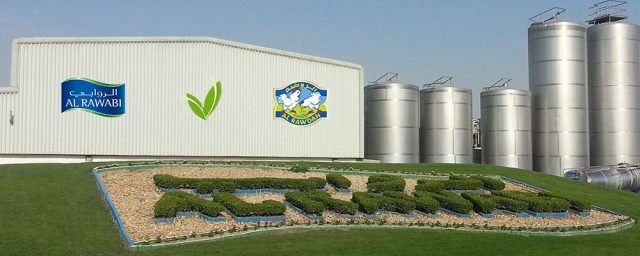 To ensure the purity of its product, Al Rawabi Dairy in Dubai is using Hanovia's PureLine UV disinfection technology to disinfect water used in the milk production process.
The ultra violet (UV) system ensures the process is free from harmful bacteria such as E. Coli and Salmonella.
Ashraf, Al Rawabi's site engineer, said the system offer low operational and maintenance costs compared to alternative disinfection systems, and UV disinfection is a clean technology that does not produce any disinfection by-products or aftertaste, unlike with chlorine disinfection.
Founded in 1989 with 500 Holstein and Friesian cattle, Al Rawabi now has 10,000 cows at its farm in Al Khawaneej.
Besides distributing milk to more than 9,000 outlets in the UAE, the company also exports its products to Oman and Qatar.
"Building on the strengths of the existing PureLine range, the PureLine UVEO takes advantage of an optimized hydraulic design to provide up to 60% improvement in the treatment capacity over conventional medium pressure UV systems, using just a medium pressure UV lamp," says Hanovia's technical director Mark Aston.
"The system utilizes a smart control system that reads the process water conditions using flow, transmittance and chlorine sensors to control the electronic ballast with 'stepless' power, automatically adjustable from 100% to 30%."
"This feature helps increase the life of the medium pressure lamp and provides further savings on power costs," he added.