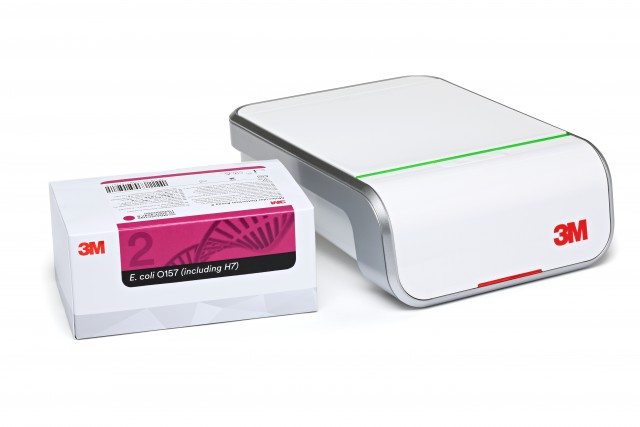 #M Food Safety launches the 3M Molecular Detection Assay 2 – E. coli O157 (including H7), adding to a line of next-generation tests which also includes Salmonella, Listeria and Listeria monocytogenes.
Introduced in 2011, the 3M Molecular Detection System is utilized by food processors, laboratories, universities and government agencies in over 40 countries for accurate and reliable pathogen testing.
The 3M Molecular Detection Assay 2 kits, enhanced with a proprietary 3M nanotechnology, provide a streamlined workflow that simplifies pathogen testing.
All four assays – Salmonella, Listeria, Listeria monocytogenes and E. coli O157 (including H7) – use an assay protocol, enabling batch processing of samples and improving efficiency in the laboratory.
Incorporation of a unique color-change indicator provides increased confidence during the process.
Compared to first generation tests, assay processing time is 30% faster and instrument run time is one hour for E. coli O157 and Salmonella.
It provides short enrichment times of as low as eight hours for raw meat samples.