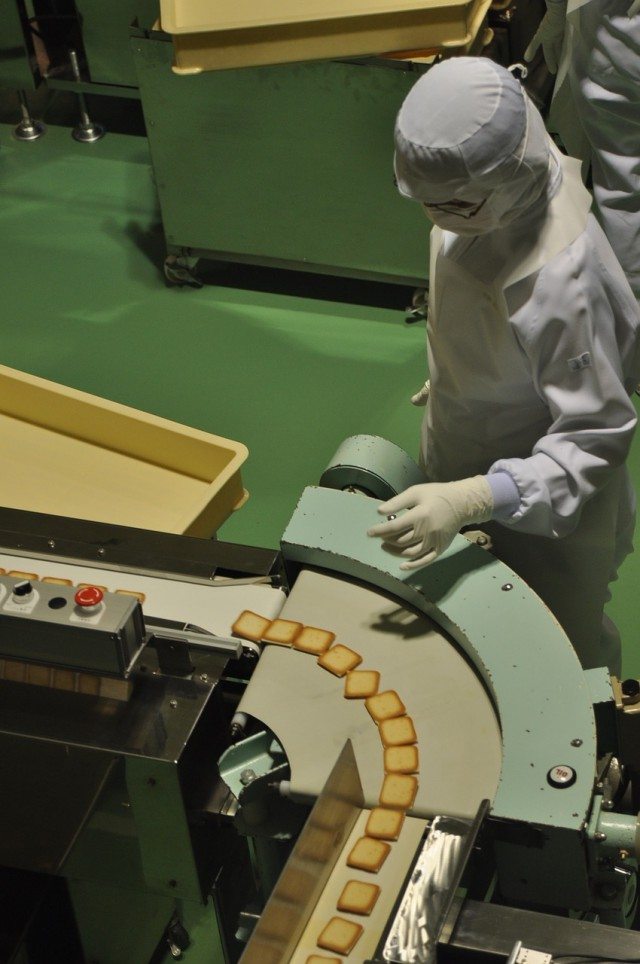 iCertainty and Zebra Technologies Corporation release a mobile food safety solution that can be licensed by hospitality establishments worldwide.
Leveraging Walt Disney Parks and Resorts' safety technology and best practices, the Disney CHEFS food safety solution helps restaurant chains to improve on food safety, deliver a better customer experience and eliminate paper-based processes.
By using wireless temperature probes and Zebra's MC40 mobile computers, the automated solution can provide real-time information on food safety performance.
Pat Glennon, VP, North America Retail and Hospitality, Zebra Technologies and an iCertainty spokesperson tell Food News International more.
FNI: What benefits does the system bring to the foodservice industry?
Glennon: From a business standpoint, food safety is an issue that demands attention as it is directly yoked to a company's reputation.
And there is a hefty price tag attached to it: the average cost of a food recall is US$10 million, based on the calculation from Sage Food Safety Consultants.
To help mitigate any food safety risks, companies need strong safety policies, extensive training, regular checking for their supply chains, and product testing.
Automated systems can provide real-time data and information that enables businesses to quickly react to events and issues that impact food safety, quality and overall performance in real-time.
Restaurants are increasingly being required to document the safe handling of food more accurately and on a timely basis, in compliance with new food safety regulations.
The Disney CHEFS solution eliminates paper-based processes, and enables online, immediate tracking of food items from farm to fork.
The solution helps food service operators to ensure food safety by providing visibility on every aspect of preparation – from hand-washing to cooking and storage temperatures; and by outlining and providing easy access to the controls and processes that should be followed to ensure food safety precautions are taken.
It can also alert employees if food is not at an acceptable temperature or when critical measurements have not been recorded – helping avoid potential problems before they become an issue.
In the hands of food service workers, enterprise-class mobile computers like the MC40 can increase efficiency and improve the customer experience.
This frees up time from manual, time-intensive paper records for food safety audits and regulatory compliance for them to pursue more important, higher value work such as operating strategy and workflow analysis.
At the consumer level, trust is implicit that all parties involved in handling food items would comply with regulations.
The onus to ensure food safety therefore falls squarely on all parties involved in the entire supply chain.
The system is able to mobilize all parties involved in this process, increase accountability across the supply chain, and put consumers' mind at ease for food safety.
FNI: How is the system reflective of the market sentiments and demands for safe food processes?
Glennon: According to a recent report by the World Health Organization, 600 million people (one in 10 globally) become sick from eating contaminated food annually.
In the wake of high profile food safety scandals worldwide, food safety has become a chief concern of consumers across the globe.
Governments worldwide have stepped up efforts to enhance food safety.
In Asia, China and Taiwan have enhanced the powers of their Food and Drug Administrations to be more effective in ensuring food safety and guarding against food fraud.
In June last year, Singapore also signed a Memorandum of Understanding with the Food and Agriculture Organization of the United Nations, to work together to enhance food and nutrition security in Southeast Asia.
In view of these developments, we can expect the food service industry to face increasing pressure to demonstrate compliance with food safety regulations.
Solutions, such as the Disney CHEFS, are poised to help industry players meet their goals to achieve improvements in food safety, leveraging the safety technology and best practices of the world-renowned Walt Disney Parks and Resorts.
The solution helps restaurants to document the safe handling of food more accurately and on a timely basis via an easy-to-use technology solution.
FNI: How will this system disrupt the foodservice industry?
Glennon: This system is set to change the way the foodservice industry manages food safety.
It shifts industry players towards adopting mobile computing for real-time tracking of food items, away from traditional model of pen-and-pencil record keeping.
Not only will this bring about more accuracy and timeliness in documentation processes, it frees up time for industry players to focus on higher value-added work such as operating strategy and workflow analysis, as well as the delivery of better customer experience.
With the growth of today's mobile technologies, cloud and the Internet of Things, the foodservice industry will continue to have greater visibility of their operations through access to data.
Organizations can gain meaningful insights from that data to make it actionable for their business strategies — towards greater efficiency, better inventory and people management, and in this instance, enhanced food safety.
FNI: How did the partnership between iCertainty and Zebra Technologies come about?
iCertainty spokesperson: iCertainty began working with Motorola Solutions' Enterprise business in 2010 through our relationship with Walt Disney Parks and Resorts.
Our partnership with Zebra Technologies (Zebra acquired Motorola Solutions' Enterprise business in 2014) has continued to grow since then in several sectors including foodservice, hospitality and retail.
FNI: What considerations did the two companies have when developing Disney CHEFS?
iCertainty spokesperson: Disney CHEFS was invented by Disney to digitize food safety.
iCertainty continually enhances system functionality and has an expanding, global user group that provides invaluable feedback and benchmarking.
FNI: What is the learning curve for using the system?
iCertainty spokesperson: There is a very short learning curve for foodservice operators to be able to use the system.
iCertainty has been able to launch many customers in a matter of days.
The app is easy to use and allows operators to immediately get out of paper based systems.
FNI: Will an adaptation of the system be applicable to the food manufacturing sector?
iCertainty spokesperson: Disney CHEFS powered by iCertainty was built specifically as a HACCP system for foodservice.
iCertainty has developed solutions for food manufacturers/processors to handle their food safety, quality assurance and operational compliance requirements including Good Manufacturing Processes and Global Food Safety Initiative schema.