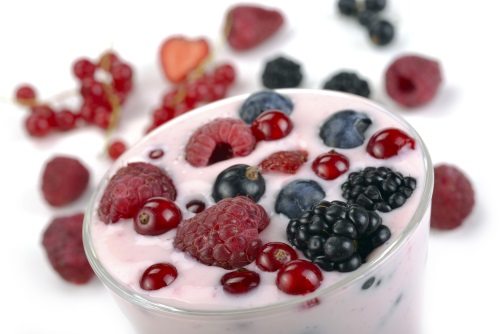 European Journal of Clinical Nutrition recently published a study that showed Vitamin K2 as MenaQ7 can be delivered and is highly bioavailable through yoghurt and soft gel capsules, making the nutrient safe, effective, and available to an even larger population.
The researchers previously studied the effects of vitamin K status after eight weeks of intake of a yoghurt fortified with MenaQ7 PURE and enriched with vitamins C and D3, magnesium, and polyunsaturated fatty acids.
For this new study, the researchers compared the fasting plasma concentrations of MK-7 from (a) yoghurt enriched with MK-7, vitamins D3 and C, magnesium, n-3 poly unsaturated fatty acids (n-3 PUFA) and fish oil (yoghurt Kplus); (b) yoghurt fortified with MK-7 only (yoghurt K); and (c) soft gel capsules containing only MK-7 for 42 days in healthy men and postmenopausal women between 45 and 65 years of age.
The MK-7 in the yoghurts and the capsules was MenaQ7 from NattoPharma ASA.
Circulating MK-7, 25-hydroxy vitamin D (25(OH)D) and markers for vitamin K status [uncarboxylated osteocalcin (ucOC) and desphospho-uncarboxylated matrix Gla-protein (dp-ucMGP)] were assessed.
The increase in plasma MK-7 with the yoghurt Kplus product was more pronounced than the increase in MK-7 with the capsules.
However, circulating dp-ucMGP and ucOC were significantly lowered after consumption of both the yogurt products and the MK-7 capsules, reflecting vitamin K status improvement from both delivery methods.