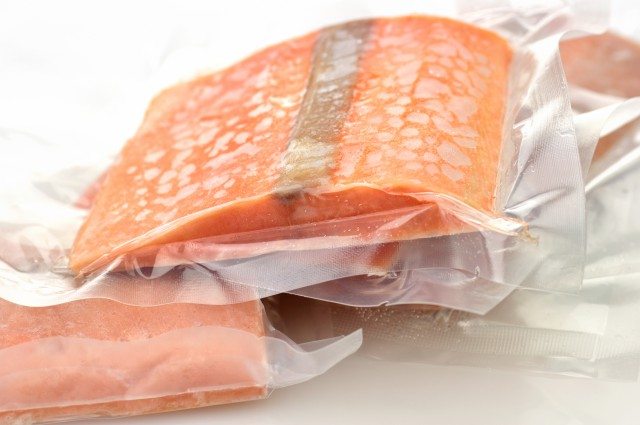 DSM Nutritional Products has co-authored a new paper comparing plasma long-chain omega-3 polyunsaturated fatty acid (LCn-3 PUFA) biomarkers in US adults, with recommended concentration levels for cardiovascular health.
Published in Nutrients, it reveals overwhelming evidence of suboptimal LCn-3 concentrations across all age groups and highlights the need to increase dietary intake.
Using data from the National Health and Nutrition Examination Survey (NHANES) 2003-2004, this cross sectional study is one of the first to analyze plasma LCn-3 PUFA status from dietary biomarkers in a nationally representative population of American adults.
Of the 1,386 subjects, 80.6% had LCn-3 concentrations below dietary guidelines for heart health and nearly all (95.7%) did not achieve levels associated with cardio-protection; this was particularly evident among Hispanic participants of all ages.
Clinical and observational studies demonstrate that LCn-3 has a positive role to play in heart health.
Fatty fish, such as salmon, mackerel and sardines, is a particularly rich source and both the Dietary Guidelines Advisory Committee and the American Heart Association recommend two servings of seafood per week.
However, less than 10% of the US population is believed to achieve this target.
"Large population studies designed to evaluate consumption against these guidelines have traditionally relied on self-completed diaries, recall or questionnaires – all of which are open to error," explains Dr. Michael McBurney, VP, science, communications and advocacy at DSM.
"So by analyzing circulation concentrations recorded as part of NHANES, our research provides a much more accurate characterization of LCn-3 PUFA status among American men and women."
Study
Blood was drawn from adults aged 20 and above after a fast of eight hours or more.
Plasma samples were stored at -70°C and gas chromatography-mass spectrometry used to measure 24 plasma fatty acids.
The concentration of LCn-3 PUFAs was determined by the standardized methodology outlined in previously published papers for consistency and comparison.
Results were reported for the total sample population and stratified by three age groups corresponding to approximate life stages (young adult, middle age and older age) as well as ethnicity (self-identified).
DSM says little has changed since this round of NHANES was carried out; dietary intake of fish has remained consistently low in the US over the last two decades.
Only 7.8% of adults reported taking fish oil supplements in 2012, which is likely to be too low to have a population impact on LCn-3 PUFA status.