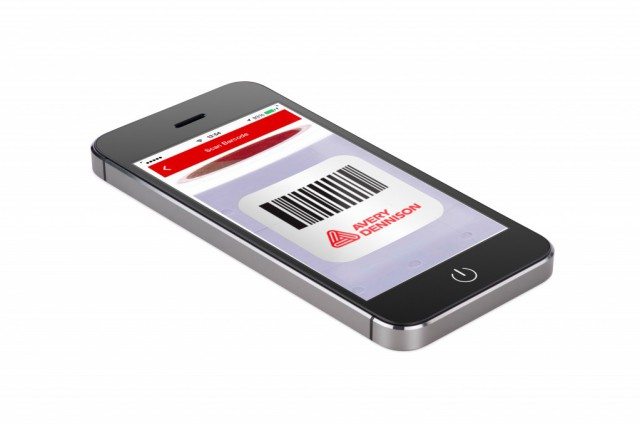 Avery Dennison demonstrated its Scan-to-Order app for easier and faster ordering process at Labelexpo Europe 2015 in Brussels, Belgium from September 29 to October 2.
The app enables users to order simply by scanning a barcode, or by entering the product/EAN code.
"Our new Scan-to-Order app is one of the easiest ways to place orders, return to unfinished orders, and review your recent orders submitted using your mobile device," said Gernot Ritzdorf, VP of sales at Avery Dennison Materials Group Europe.
"It's a great way to order when you're on the move, with data going straight into Avery Dennison's order execution system."
The app is available in 13 languages and can be obtained via the Apple App Store and/or Google Play, and is compatible with both iOS and Android devices.
Users need to point their device at the EAN barcode on an Avery Dennison roll, which provides immediate access to a product, so they can enter the desired width, length, quantity and delivery date.
They can also order multiple products, before submitting the entire order.
In addition, the app offers a streamlined process that allows the use of a mixture of barcode scans and manual code entry during a single order if required.
Unfinished orders are stored in a shopping cart for completion at a later stage and a Recent Orders option facilitates a review of the most recent orders submitted.