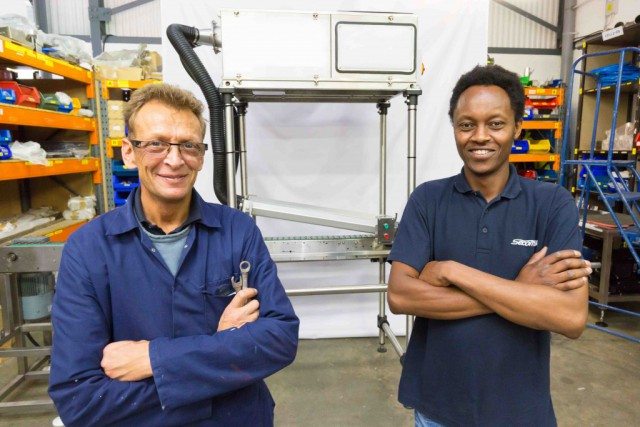 Secomak will be showcasing F.R.E.D., a drying machine that is easily installed over existing food and beverage production lines at Gulfood Manufacturing from October 27 to 29, 2015, in Dubai, United Arab Emirates.
The retro-fit drying machine is designed to eliminate issues related to excess surface water such as rusty crown caps, label issues and illegible date codes, without complicated installations and high maintenance demands," says director of sales Anthony Hughes.
The company says compressed air nozzles, which are widely used in industry today, are highly inefficient as a method for removing surface water.
It adds that major food and beverage manufacturers are spending in excess of £20,000 per annum on compressed air nozzles, yet by installing F.R.E.D., a blower driven air knife system, manufacturers can reduce the cost of operation by up to 82%.
The use of a blower driven air knife system also ensures a higher level of performance for de-watering and cleaning applications.