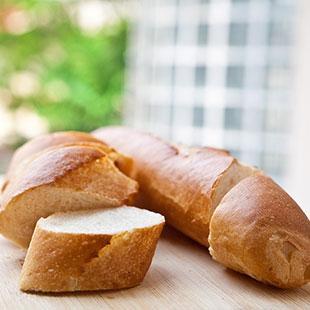 DuPont Nutrition & Health introduces to food bakers in the Middle East and Africa the DuPont Danisco modular ingredient systems that provide a flexible alternative to the complex blends, which offer volume, softness, resilience and other functionalities all in one.
"What we are offering is a range of strengthening and softening modules that allow bakers to adjust their bakery recipes to obtain a specific result – and they can do so without in-depth ingredient knowledge," says Andy Flounders, senior bakery application specialist, DuPont Nutrition & Health in Braband, Denmark.
"That's especially important if you are still concerned about altering formulations."
Volume versus softness
While the strengthening modules add stability and volume, the softening modules are designed to improve the soft, fresh-keeping quality of baguettes and croissants during shelf-life.
Each module comprises a combination of emulsifiers and enzymes from the DuPont Danisco range.
"All industrial bakeries experience seasonal fluctuations in flour strength, for example, which can have a negative effect on baguette volume," says Flounders.
"Instead of adding more of an all-in-one ingredient blend that provides both volume and softness, bakers can use our strengthening modules to increase volume alone."