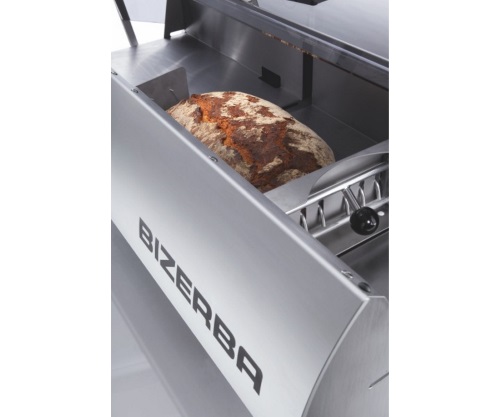 Bizerba will present solutions for implementing the new European Union Food Information Regulation (EU FIR), point of sales (POS) systems and scales, and bread slicers at iba 2015 from September 12 to 17 in Munich, Germany.
In order to illustrate the common challenges faced in bakeries and confectionery shops, Bizerba will simulate two potential store scenarios at the exhibition.
The reconstructions will demonstrate how a small work surface can be used in a space-saving manner and how labelling that complies with the EU FIR can be carried out efficiently.
Space is often at a premium, particularly in small bakeries. Bizerba's ScalePad counter weighing pad is integrated into the counter surface and can be used in even the most confined spaces.
This product also serves as a work surface for hygienic slicing. As elements of the K-flex modular POS and weighing systems, in this scenario POS cash trays, displays, CPUs and printers are added and positioned wherever space allows: on, near or under the counter.
The weighing system allows service staff in bakeries free access to the counter display.
FIR-compliant system
Bizerba will present the iS65 industrial PC with the .CWS merchandise management system for FIR-compliant labelling and the creation of counter signs.
The industrial PC can be used as an information, control and input terminal.
The installed merchandise management system is also an interface to the two reference databases for nutritional information, Datenbank and BackBüro.
Suppliers can enter all of their raw materials, with nutritional information and allergens.
The terminal offers a serial interface that enables an external scanner to be connected.
The iS65 also has two Ethernet and three USB ports.
At the trade fair the SC II 100 scale will be connected to the terminal and print weight-related, FIR-compliant labels for prepackaged goods.