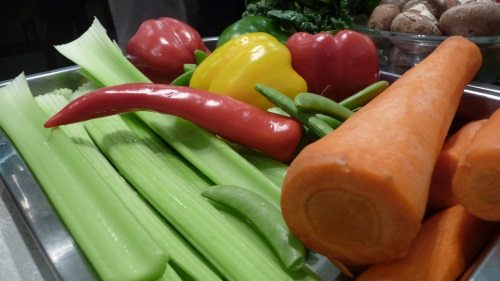 Consumers actively look for natural products, prefer fiber from natural sources such as chicory root, and associate fiber with digestive health and weight management, according to a study commissioned by Beneo.
The online survey was conducted in Indonesia and Thailand and included 1,000 respondents in each country.
Natural sources
The survey finds 94% of Indonesian and 91% of Thai respondents consider natural products as better items.
About 74% and 81% of respondents in Indonesia and Thailand respectively, actively look for natural products when making food purchase decisions.
This preference for natural products was also reflected in their choice of ingredient names, with "chicory root fiber" being considered as the most healthy and natural sounding soluble fiber.
This resonates with the findings that more than half of the respondents — 52% in Indonesia and 54% in Thailand — also indicated that they actively avoid or limit the consumption of food that come with genetically modified organisms (GMO).
Fiber as key ingredient
The survey also revealed that fiber is the ingredient consumers in both countries most actively seek in their diet.
As much as 88% and 84% of the participants in Indonesia and Thailand respectively try to get a certain amount of fiber, or as much as possible in their daily diet.
At the same time, the results also showed that they look for products with low, less or even no sugar.
About 39% of respondents in Indonesia and 57% of them in Thailand state that they are avoiding or limiting sugar intake.
Digestive health, weight management
The survey findings also showed that consumers from both countries are very much interested in food products that provide long term health benefits.
As much as 84% of the respondents in Indonesia and 81% in Thailand say they actively look for food that can enhance digestive health.
About 75% in Indonesia and 67% in Thailand are focused on solutions supporting a healthy weight.
Consumers relate fiber closely to these benefits, with 74% in Indonesia and 80% in Thailand regarding fiber as an ingredient that can help improve digestive health.
Similarly, 63% of respondents in Indonesia and 70% in Thailand associate fiber with weight management.