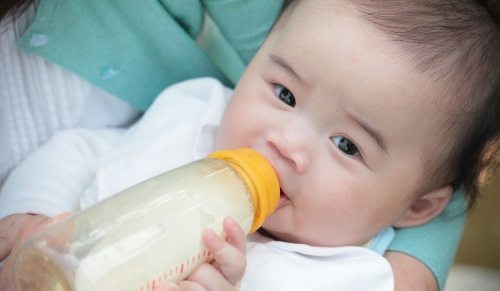 Although the volume of the baby food market in Malaysia only grew marginally over the last few years, the overall value has increased by over 60%, says Canadean.
This is due to rising incomes, a decline in births and the trend towards super-premium and specialized baby food.
The baby food market in the country has been relatively stable over recent years in volume terms, despite minor fluctuations.
In 2014, Malaysians bought 33,413 tons of baby food, representing a growth of 3.6% from 2008.
However, in value terms, baby food increased by over 60%, reaching US$443 million in 2014.
The Malaysian baby food market is dominated by multinational brands – most notably Danone, Nestle and Dutch Lady – which together accounted for 75% of baby food sales by volume in 2014.
About 29,375 tons of baby milks were consumed in Malaysia in 2014, accounting for 90% of the market value.
Milk suppliers expand into 3+, 6+ markets
Canadean says birth rates have declined by 4% between 2011 and 2014 and this trend is set to continue: By 2020, births will have declined by a further 7.6%.
Consequently, the number of infants is shrinking, while the number of toddlers aged one to three is increasing.
"This change will have a significant effect on the market as a whole, with specialized and follow-on milks increasing their market share in the next couple of years," says analyst Sam Allen.
"Moreover, milks suppliers are likely to focus on products for older children, and try to expand into the 3+ and 6+ years markets."
Not compromising on baby food
Research compiled by Canadean finds that commercial baby food is an important part of the food budget for families with small children.
Not only was baby food one of the food categories least affected by the economic recession, but parents also tend to be loyal to particular baby food brands.
About half of families with babies said that they would not change their usual purchasing habits, and 4% said they would buy less baby food because of food inflation or income problems.
Disposable incomes are generally increasing in Malaysia and should encourage parents to buy more baby food in coming years.
However, the decline in the number of births will have a definite impact on the market.
"Most value growth will occur as a result of higher prices and the trend towards more premium products, including super-premium and more specialized milks," says Allen.