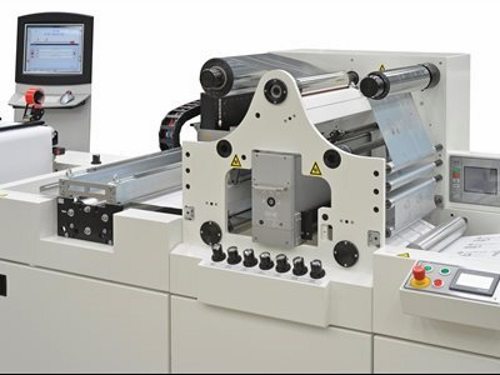 Domino's first digital cold foil solution is based around the proven Domino K600i digital print module.
The solution uses the K600i to print a digital adhesive and create the image area prior to ultra violet-curing and delamination.
Unlike some other ink jet systems that print metallic ink to provide a foil-like effect, the digital cold foil solution is based on real conventional metallic foil to provide a higher quality finish and enable the use of security and decorative holographic images within the foil.
Depending on the substrate, the digital cold foil solution can operate at speeds up to 75 m/min (246 ft/min) and can be supplied as a stand-alone unit or be retrofitted to an existing foiling station.
It is offered in up to seven foiling widths ranging from 108 mm (4.25") up to 782 mm (30.81").