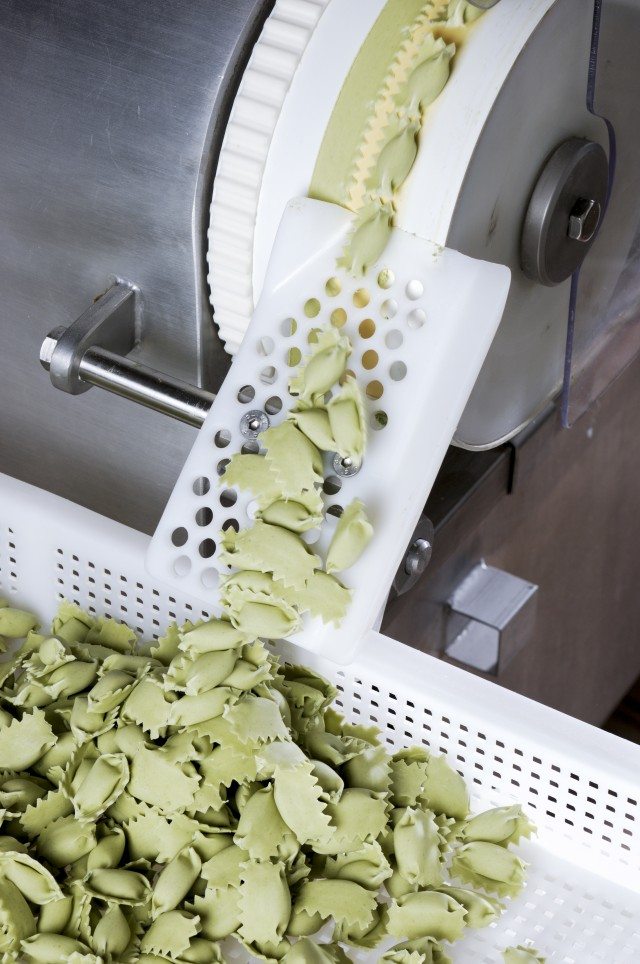 915 Labs' new Microwave Assisted Thermal Sterilization system, or MATST, to help meet the growing consumer demand for high-quality, natural and additive-free packaged food.
The company's pilot-scale MATS systems are currently operating in commercial test kitchens such as in US-based companies AmeriQual and Wornick.
The design and build of the first full-scale system is also under way, with expected installation at a North American food company processing facility in 2016.
In conventional processing, food is sealed in a can or pouch and placed in a pressurized cooker at about 250 degrees Fahrenheit for as long as an hour, which negatively impacts nutrients, texture and the natural taste of the food.
As a result, salt and unnatural additives are required to mask the damage caused by prolonged exposure to high heat.
Using MATS natural food processing, packaged food is simultaneously heated from the outside in a pressurized hot water bath, and heated internally using a patented microwave energy delivery system at a frequency of 915 megahertz.
This rapidly heats the entire package of food to sterilization temperature, and eliminates pathogens and spoilage microorganisms.
The system then rapidly cools the food to minimize any heat damage.
915 Labs pairs the MATS system with packaging solutions that maximize the natural quality and flavor of foods.
MATS natural food processing technology and packaging can be used in healthy, packaged, shelf-stable foods such as al dente pasta primavera, to succulent salmon with vegetables, spicy Indian dishes and other gourmet ready-to-eat meals with a 'clean' or additive-free label.
"MATS offers significant improvement in product quality and energy efficiency over legacy process technologies," says Michael Hyche, principal at Process Capability Partners, a consulting firm specializing in shelf-stable food manufacturing.
"Food color, texture, flavor, and nutrition are better preserved through less over-heating."
Pilot-scale versions of 915 Labs' microwave sterilization system, called the MATS-B, are already in place at two processing and packaging companies, AmeriQual of Evansville, Indiana and AmeriQual and Wornick of Cincinnati, Ohio.
In addition to conducting their own product development with the MATS-B, AmeriQual and Wornick are allowing outside food companies to schedule time in their food labs to test new recipes using the new sterilization system.