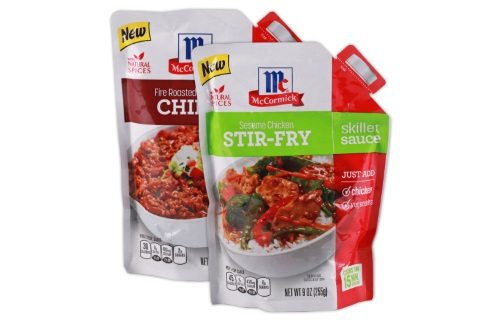 Bemis Company has received a gold award in the packaging excellence category and silver award in the sustainability category for the McCormick Skillet Sauce pouch at the FPA Flexible Packaging Achievement Awards.
The McCormick Skillet Sauce pouch, a new line of fresh tasting, home cooked sauces, helps consumers prepare quick and healthy meals.
The smart design provides a clean pour of the sauce and also lets the consumer connect with a unique and appealing shape.
The no mess, easy-open 'cap' allows the consumer to simply tear open and pour, leaving the scissors and mess behind.
This new idea was developed from research that indicated consumers prefer lightweight flexible pouches over bottles or jars in the skillet sauce category.
The pouch combines the look and functionality of a bottle with the convenience a flexible pouch can offer.
A published FPA case study specifies, on average, flexible pouches can result in up to a 50% reduction in landfill waste when compared to glass or plastic bottles with caps.