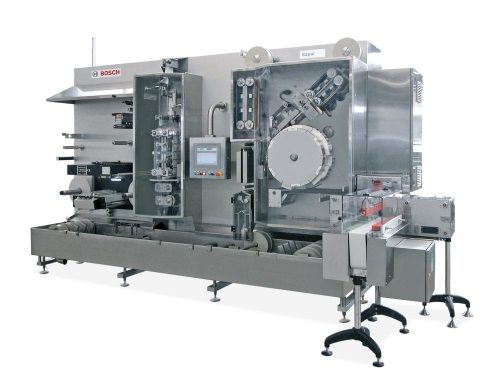 To meet the growing demands of the cheese industry, Sapal SA, a company of Bosch Packaging Technology, will launch its redesigned DCS 1000 processed cheese conditioner at Anuga FoodTec 2015 in Cologne, Germany, from March 24 to 27.
The machine has been redesigned to ensure uninterrupted production of individually wrapped slices (IWS) with an output of 1,000 slices per minute.
"The demand for cheese is growing rapidly worldwide, with International Dairy-Deli-Bakery Association projecting a 25% growth from 2015 to 2018. The processed cheese market is expected to follow this trend," says Louis Monnickendam, senior manager business development.
Improved sealing accuracy, material savings
A redesigned forming group, with now integrated cooling system, provides full control of the product at any given speed. This results in a distribution of the cheese mass and a perfect and precise slice shape even at the lowest slice weight of 13 g (lowest available on the market).
The sturdy designed forming group furthermore allows for a broad span of recipes – from reduced dry matter to non-dairy ingredients – giving manufacturers the flexibility to quickly adjust to changing market demands.
The redesigned sealing process offers reduced, extra thin sealing widths for the transversal sealing enhancing product appearance and ensuring substantial film savings.
Regardless of the temperature difference inside and outside the cooling unit, the machine offers full control of the film positioning.
In addition the redesigning of the group of knifes has significantly improved the knife life span.
Full control of the product at any time
One of the main features of this new generation machine is the redesigned distribution drum. Capable of handling and supporting 1,000 slices per minute towards three conveyors, the improved construction ensures accurate alignment of each slice and efficient transportation to the stacking device.
The redesigned DCS 1000 is also equipped with a motorized three stack descent device.
This ensures that each slice lands in the same position, forming an accurate, vertically stacked profile.
Built using Bosch Rexroth's technology, each movement is independently driven but fully controllable providing operation flexibility and improving the machine's user-friendliness.