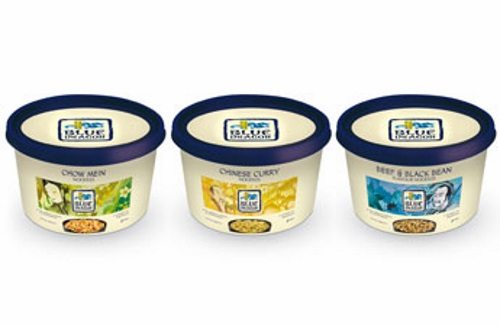 RPC Bebo UK has supplied a 126mm diameter lid in a blue pigment to enhance the branding and on-shelf appeal of a new range of Blue Dragon branded noodle snack pots produced by Symingtons under licence from AB World Foods.
Based on classic Blue Dragon family favorite recipes, the Noodle Pots are aimed at attracting new customers to the snack pot market as well as existing Blue Dragon consumers.
The blue pigmented lids from RPC Bebo were selected in preference to the standard white lid for the pot in order to tie in more closely with the Blue Dragon branding and create greater on-shelf impact and awareness.
In addition, the thermoformed polypropylene lids offer a better fit to help maintain product freshness and security.
RPC Bebo UK is also applying a label to the lids after manufacture.
Blue Dragon Noodle Pots are on shelf in three major UK retailers with more listings planned for 2015.