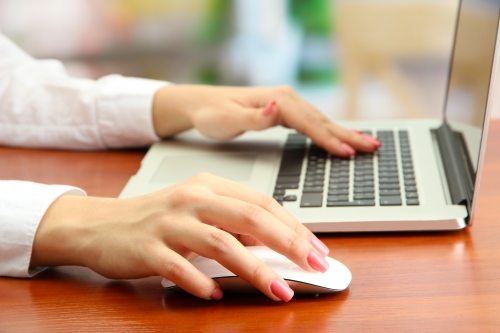 FOODesign, a tna company, has launched a website to provide a resource for the global food industry.
Joe Mistretta, FOODesign GM tells Food News International more the motivations and desired outcomes for this portal.
FNI: What changes did the new website have compared to the old version?
Mistretta: Last year was a period of transition for us here at FOODesign.
After joining forces with tna, we wanted to implement a new website that showcases our enhanced capabilities in food processing solutions and communicates our product offering to a global audience.
In terms of changes to the old version, we have updated the format to ensure ease of navigation and enhanced visual appeal.
In this sense, the website's new setup serves as a valuable new resource to the global food manufacturing industry while offering international customer support, an overview of the company's portfolio and latest news.
FNI: What are the aims of the new website for the company?
Mistretta: The website reaches out to a global audience and serves the needs of the ever expanding food manufacturing market.
With the help of tna's expertise and expansive customer base, the team now has more support than ever to develop FOODesign's connections on an international scale and provide support to customers no matter where they are.
We are now in a unique position to feature our complete set of food processing solutions to a global audience, while expanding our product offering further afield.
FNI: What advice would you have for food and manufacturer wishing to (i) create a business website or (ii) revamp an existing website?
Mistretta: The new website must embody visual appeal and be created with user-friendliness and enjoyment in mind.
Without this, the visitor's experience can ultimately be jeopardised and result in less customers returning to the site.
But most of all, content is king.
It is vital to ensure that all online content is up-to-date while adequately reflecting the direction in which the company is heading and the goals to which it aspires to.
FNI: How would conversions from online engagement to offline sale be possible through the new website?
Mistretta: The new website not only houses FOODesign's brochures, white papers and product information, it also allows us to better display our industry knowledge through various online utensils, which can directly translate into offline sales.
For example, customers are now able to access our helpdesk page where they can find an open office to ensure their equipment is kept running at maximum performance and efficiency.
Together with an expanding set of communications, the new website brings the customer and the company closer together than ever before.
FNI: How would the website bring greater (i) productivity and (ii) engagement with its target audience this year?
Mistretta: At FOODesign, we believe that it is important to be as close to your customers as possible.
It is essential to learn about, and eventually, become part of the local culture to achieve higher levels of productivity and engagement.
The new website has been designed with customer experience in mind and serves as a wider online resource to communicate FOODesign's offerings to an expanding international market.
Accessibility to our product range is heightened and visitors can benefit from our global support network to ensure information is available round-the-clock, regardless of location.
Together with tna, we are now in the unique position to offer food processors start-to-finish solutions from a single source provider, demonstrating our commitment to delivering breakthrough engineering to the wider food processing industry.