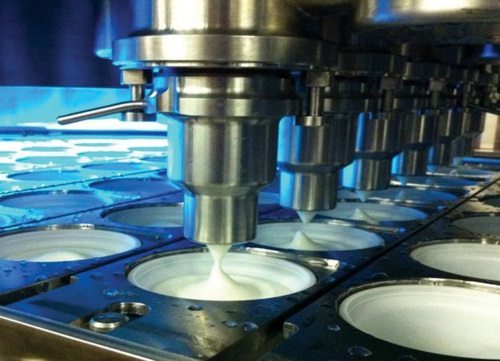 Bosch Packaging Technology has announced plans to acquire US-based Osgood Industries in Oldsmar, Florida to further strengthen its engagement in the liquid food industry in North America and additional markets.
Agreements to this effect were signed on February 6, 2015.
With sales of approximately US$26 million in 2014, Osgood Industries employs about 150 associates.
The transaction is pending the successful completion of all necessary antitrust approvals.
The purchase price was not disclosed.
Osgood Industries has the expertise in developing, manufacturing and servicing complete rotary and linear machinery lines.
The machines accurately fill pre-formed containers with products that require clean or ultraclean hygienic standards.
This comprises both standardized and customized applications.
The types of foods typically packaged in this classification include ice cream, yogurt, dessert, salad and cheese, among others.
The acquisition will involve a comprehensive service portfolio of maintenance, spare parts, customer engineering, rebuilds and retrofits of existing equipment.
Osgood Industries is a North American sales agent for Bosch Packaging Technology, representing Bosch's portfolio of thermoforming, fill- and seal-technology.
The planned acquisition of Osgood Industries follows two major strategic acquisitions Bosch has recently made:
1. In August 2013, Bosch acquired Tecsor Machines et Systèmes S.A.S., based in Meyreuil near Marseille, which develops and sells machinery for making and filling polyethylene (PET) containers for liquid and paste-like foodstuffs.
2. In October 2012, Bosch acquired Ampack in Königsbrunn, Germany.
Its portfolio includes filling machinery for cups and bottles.
This machinery is mainly used to fill and package highly sensitive foodstuffs such as dairy products, baby food, and hospital food.