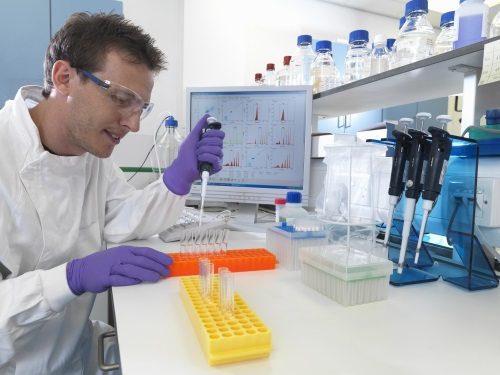 It has now been more than four years since the Food Safety Modernization Act (FSMA) was signed into law by President Obama on January 4, 2011, and it continues to be a significant source of anticipation for the U.S. Food Industry.
Indeed, the US Food and Drug Administration (FDA) consistently refers to FSMA as the most sweeping change to the Code of Federal Regulations governing the food industry in over 70 years.
Yet while FSMA's intent to protect public health by strengthening food safety systems is clear, three years into it, the progress remains incremental, creating somewhat of a waiting game for the U.S. food industry.
What is clear is that, as the rules are made, the food and beverage industry continues to focus on the matter of food safety prevention issues.
(Consider the wise words of Benjamin Franklin, sometimes referred to as the First American: "An ounce of prevention is worth a pound of cure.")
So, yes, regulations are still taking shape, but there is an unmistakable 'guiding light' priority placed on hazard identification, risk assessment and improving prevention-oriented Food Safety Management Systems that US food processors can eventually adopt.
Already, either as a forerunner to or in the interim of FSMA, these systems are being certified to various benchmarked schemes established by the Global Food Safety Initiative (GFSI), a collaboration of multinational food safety professionals throughout the entire food chain (including government) that quickly organized following a number of significant food safety events.
GFSI's founders developed working groups and delivered food safety requirements like benchmarking criteria, which enterprising organizations have, in turn, leveraged to develop food safety management schemes.
While not always perfect, they collectively remain significant driver of food safety improvements in the US.
Now five years (2010) since the GFSI held its first Global Food Safety Conference in the US, and six years (2008) since the Salmonella in Peanut Butter Outbreak that eventually resulted in federal felony convictions for executives of the company, certification to GFSI-approved benchmarked schemes has become a wildfire.
So whether or not it was planned, this focus on food safety and prevention could make much of FSMA implementation for food manufacturers easier when it is delivered in final form.
Recall recoil
Even with the increased focus on preventative food safety in the US, there is still a damaging trend of recalls and foodborne illness.
It is surprising to many that undeclared allergens are often the main culprits.
This, despite the fact that the Food Allergen Labeling and Consumer Protection Act was passed by Congress in 2004 and implemented for all food labeled on or after January 1, 2006.
To try and reverse the trend, more rigor is being placed on preventing cross contamination.
Separate food and beverage production rooms with separate equipment are not always options, so validation that the documented cleaning and sanitation procedure effectively removes allergenic proteins is critical.
That is the first step.
The next step in the process is to verify the cleaning and sanitation procedure was executed correctly prior to starting up a new product. In this way, facilities are increasingly adding objective analyses as complementing preventive measures to visual inspection.
Also, many food processors are being reminded of the fact that consumer messages matter, as often times incorrect terminology has been to blame.
For example, US manufacturers have encountered problems for casein not being labeled as milk, for applying incorrect labeling or packaging or for not updating packaging to reflect slight formulation changes.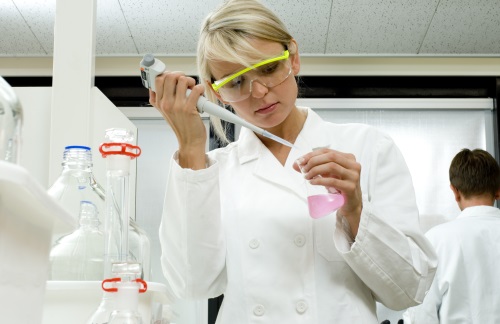 R&D and food safety
Then there are the preventive measures that are considered prior to the conceptualization and commercialization of a new or re-designed food product.
According to Food Processing's 2014 R&D survey, 53% of respondents indicated food safety will have the most impact on their research and development (R&D) strategy.
The information indicates food safety will be a strategy as early in the process as when the developers consider formulations, processing, packaging and scale-up.
This will be especially important for suppliers of ingredients that feed the emerging US food trends.
Case in point: the same survey suggests that healthier/better-for-you remains the hot R&D issue, including ancient grains like quinoa and chia as part of the trend.
But mid-year, the Centers for Disease Control and Prevention (CDC) investigated an outbreak of Salmonella in organic sprouted chia powder with 31 reported illnesses.
The more emphasized focus on food safety in R&D does not only affect processors; of course, it spills over to their suppliers too.
Earlier in 2014, the FDA released a summary of key provisions within the FSMA Proposed Rule for Foreign Supplier Verification Programs (FSVP) for Importers of Food for Humans and Animals.
The provisions have the potential to place additional burden not only on suppliers inside US borders, but also on suppliers outside the US to comply with FSMA regulations and as mentioned earlier, adhere to GFSI schemes as the global Food Safety Management guidance.
Bottom Line
While prevention-based Food Safety Management System regulatory requirements loom large, but remain somewhat ambiguous in America, industry continues collaboratively pioneering forward.
In the meantime, to combat evolving and troublesome allergens and keep up with feeding the world with healthier/better-for-you foods, R&D and manufacturing facilities are looking towards industry-guided, GFSI-benchmarked schemes as a harmonized step towards foodborne illness prevention.
Story by Nancy Eggink, technical service director for 3M Food Safety in the US.
Food Safety '15 is a recurring series by 3M Food Safety that covers major food safety trends and developments according to world region.
This inaugural edition analyzes the food safety landscape in the US.
Coming next: Europe.