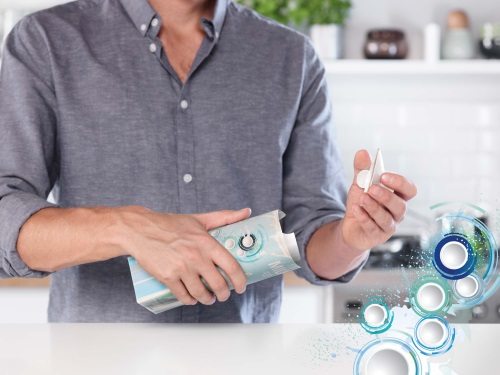 Tetra Pak has received two awards at the World Beverage Innovation Awards ceremony during BrauBeviale 2014 in Nuremberg, Germany on November 12, 2014.
Tetra Top with Separable Top​ and Tetra Pak's bio-based caps won the Best Carton and Best Closure categories respectively.
Within the Best Carton category, the judges recognized the benefits Tetra Top with Separable Top brings to consumers, the convenience of a bottle, the environmental profile of a carton and its contemporary look and feel.
Designed to facilitate sorting and recycling, the plastic top can be easily separated from the sleeve with a press of the thumb, due to the pre-cut perforation on the outer layer of the cardboard.
In the Best Closure category, Tetra Pak's bio-based caps were highlighted for their innovative use of high density polyethylene or HDPE derived from sugar cane, instead of traditional fossil fuels.
Global delivery of these renewable caps is expected to reach 1.7 billion in 2014, a 45% increase over the previous year.
The success of these bio-based caps is seen as a major step towards the company's ambition of developing the industry's first fully renewable package.
"We live in an age where consumers expect companies to offer products that enable them to adopt environmentally responsible behaviors in their everyday lives with relative ease", Charles Brand, VP Marketing and Product Management.