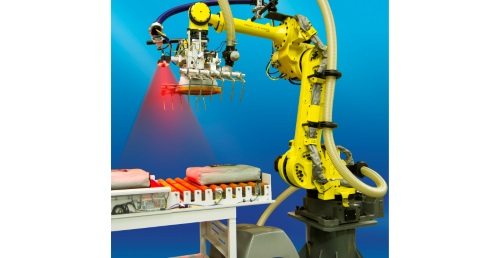 Fanuc and Rockwell Automation have announced a global collaboration to provide their customers with a more seamless and integrated manufacturing solution.
The two companies have expanded their initial collaboration, started four years ago, in the computer numerical control and Logix programmable automation controller (Logix PAC) environments with further integration of robotics, Robomachines and enterprise software products.
Food News International asks Dick Motley, sales director Southeast, FANUC America Corporation, Claude Dinsmoor, GM material handling segment, FANUC America Corporation, and James Webb, strategic alliance manager, Rockwell Automation the reasons behind this collaboration and capabilities the two companies can offer to food and beverage manufacturers.
FNI: Are there plans for both companies to roll out their collaboration to the food and beverage industry?
Motley, Dinsmoor and Webb: We've already started. The integration was demonstrated at International Manufacturing Technology Show 2014 in September in the US and will be shown at Automation Fair hosted by Rockwell Automation in November.
It is being used by System Integrators (SI) in the food and beverage area.
These solutions focus on ease of integration with EtherNet/IP or EIP, and a new feature we call Enhanced Data Access or EDA.
This feature uses the capability of EIP and the ControlLogix PAC to import complex data definitions from the robot directly into the PAC.
This provides seamless integration of high level control and data functions between the PAC and the R-30iB robot controller, which saves the SI or equipment builder considerable time in integration and provides a higher level of coordination between the robot and PAC than ever available before.
This combination means a faster time to working system, and more flexibility for the end customer of the picking or packaging system to make optimum use of his integrated system.
FNI: What are the reasons for making this collaboration successful?
Motley, Dinsmoor and Webb: We have the same customers and focus, which is to solve problems for our customers.
Rockwell Automation and FANUC have been delivering systems that work together for more than a decade, and we are just now highlighting collaboration based on the requests of our customers.
We expect even more things to come as we work jointly to solve problems and add value driven by what our joint customers are asking for.
In addition, our products are complementary and our global presence means we can support solutions for a single plant or uniform deployment worldwide.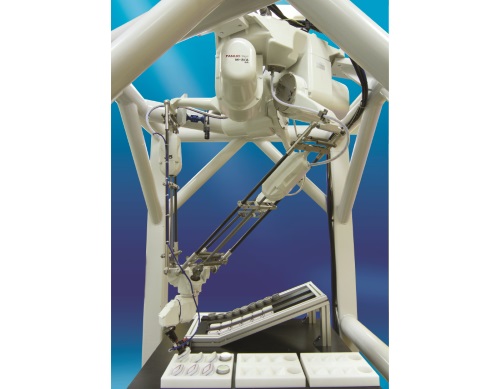 FNI: Do FANUC and Rockwell Automation plan to collaborate with other partners (either as a team or separately) for similar synergies?
Motley, Dinsmoor and Webb: We will continue to work jointly on key solutions for our customers.
We both are working cooperatively with companies like Cisco that provide industry leading networking capability and infrastructure needed to drive the next generation of network aware automation.
We are working together with Cisco on network architectures that work for our customers, enabling remote monitoring and high performance or secure network connectivity for robots, Programmable Logic Controller (PLC) and other connected automation intelligence.
The connection of the three companies was highlighted at the Internet of Things World Forum (IOTWF) in Chicago in October 2014, where the "connected" architecture for remote monitoring, data intelligence, and interoperability was demonstrated live during the keynote presentation by the CEO of Cisco John Chambers.
FNI: How can an 'integration plug-and-play automation and information solution' benefit food and beverage manufacturers?
Motley, Dinsmoor and Webb: There are many benefits to manufacturers that arise from the Rockwell Automation/FANUC 'plug and play' strategy.
It allows the customer to select 'best of breed' equipment that best suits their specific process requirements, with the confidence that the individual pieces of equipment can be integrated into a seamless, consistent whole in production.
It provides a consistent, intuitive 'look and feel' for operation and maintenance personnel, to allow them to run the equipment correctly and with confidence, maximizing productivity and promoting a sense of ownership among plant personnel.
In addition, it enables the efficient collection and presentation of critical production data to enable plant management to analyze and maximize the performance of their operations.
FNI: What should food and beverage manufacturers consider when they look at deploying such a solution?
Motley, Dinsmoor and Webb: They should set the expectation with their equipment suppliers and integration sources that they should take advantage of available technology to deliver the benefits mentioned above that come from seamless integration.
And as much as possible, they should also engage their workforce and plant management early and communicate objectives often to secure buy-in, solicit input and conduct training.
This ensures the desired outcome is well known and supported, well before the actual production begins.
Manufacturers should also consider are the ability of equipment suppliers to support such solutions beyond the local plant level, and the cost of using alternative solutions that are not integrated.
FNI: What challenges do food and beverage manufacturers often share with you when it comes to automating their plants?
Motley, Dinsmoor and Webb: The key challenges include preparing and maintaining their workforce to embrace and support new technology, and in a related challenge, achieving high levels of operating efficiency and changeover flexibility.
A consumer-products manufacturer once summarized the ideal changeover process as one that requires "no tools, no time, no talent, and no tinkering".
While that is tough to achieve in practice, the closer the better!
FNI: What have they done to overcome these issues?
Motley, Dinsmoor and Webb: They drive toward simplicity through standardization of machine-machine interfaces (such as PackML), human-machine interfaces (single point of control), investing in inherently more flexible equipment (like servo as opposed to pneumatic), providing adequate training for their employees, and implementing thorough preventive maintenance programs.
FNI: What more can they do to create a more automated manufacturing environment?
Motley, Dinsmoor and Webb: One of the most important factors is to account for all of the benefits of an automated process throughout the entire life cycle of the equipment.
Higher overall equipment effectiveness and production capacity, faster changeover times, reduced material usage and scrap, improved ergonomics, accommodation of future products should all factor into a financial justification of an automated process.
If some of these key factors are overlooked, the true benefits of the automation might not be understood – and if not understood, never realized.