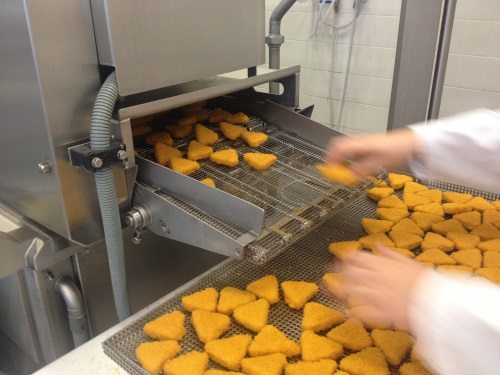 Convenience is a buzzword that has appeared in every major trend report in recent years and it remains one of the main driving forces for innovation in the food market.
However, convenience food is generally understood to be miles away from the inferior 'fast food' of the 1990s.
"Convenience doesn't just mean 'quick' these days – consumers expect their food to be easy to prepare, but at the same time, they now expect truly premium quality," says Gerrit Dreise, commercial manager for Asia Europe the Middle East and Africa or AEMEA regions at the Swiss company Crisp Sensation.
"Although the product should be ready and on the plate within minutes, it must also deliver outstanding taste and indulgence."
"Changing consumption patterns today mean that consumers are now placing increasing importance on the 'health factor' too, as it gives them permission to indulge," he tells Food News International.
This indicates that convenience food is growing in value and products with a premium positioning are gaining market share.
Indulgence first
Capturing this spirit, the company has developed a coating process for frozen and chilled crumb-coated snacks for manufacturers to use under license.
The technology ensures that coated food score with a superior crumb and a core that remains juicy and tender.
They are also lower in fat than products coated in the conventional way.
The coating process further enables consumers and the food service sector to prepare food in the oven, air-fryer, deep fat fryer, a pan or wok and in the microwave.
"High quality products that are quick and easy to prepare open up completely new marketing possibilities," says Dreise.
"Manufacturers can use our technology to re-invent the snack food category and position their products as 'healthier'. Coupled with convenience and taste, products can be positioned as 100%."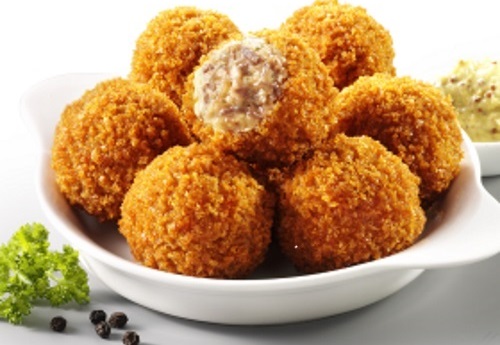 Serving nutrition
Dutch snack manufacturer Royaan uses this market positioning to its advantage for their new Kwekkeboom Oven range with Crisp Sensation coating technology.
To underline Crisp Sensation's quality, sensory and nutritional properties, as well as ease of preparation, the company has developed a co-branding logo for use on the pack.
This acts as a quality endorsement, giving consumers a guarantee that they are about to enjoy a premium snack with a crispy bite and a succulent core – which can contain a lot less fat than they might expect.
Using the technology and enjoying sensorial and nutritional advantages, the crumbed snacks hold their shape, form and color during cooking, even hours after preparation.
This enables food to be kept warm for lengthy periods without loss of quality.
Now with a worldwide patent, the technology is suitable for use with all kinds of substrates, including chicken, fish, beef, cheese and vegetables.