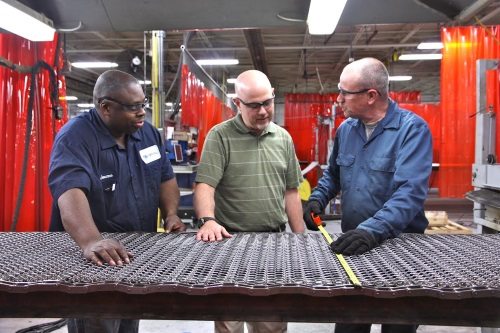 Cambridge Engineered Solutions has added new representatives in Saudi Arabia, Bahrain, Qatar, Kuwait and Russia to sell and service its metal conveyor belts, filtration and wire cloth products.
In July 30, 2014, the company's products have been certified halal by US-based Islamic Services of America.
Food News International (FNI) asks president and CEO Tracy Tyler her expectations on the company's growth in these markets, the opportunities halal-certified products can bring to the business and the process of selecting representatives. 
FNI: Why did Cambridge Engineered Solutions expand into Russia and Middle East?
Tyler: A large percentage of our sales are within the US, so we are looking to increase our international business.
With globalization, there is a level playing field in terms of commerce.
Anyone who is producing anything is a potential client and Russia, included in the BRIC markets (Brazil, Russia, India and China), offers a great growth opportunity for business products.
Third, both Russia and the Middle East represent untapped markets for Cambridge. While we have had a strong presence in Central Europe for several years, our move into Russia is an extension of our recent entry into the Balkans and Eastern Europe.
In addition, Russia's ascension into the World Trade Organization (WTO) two years ago includes a strategic decision to diversify their economy, decrease food imports and increase production of food and beverages.
Our conveyor belts can help Russian food manufacturers increase speed and capacity while improving food sanitation and safety.
Lastly, the Middle East is one of the world's fastest growing markets.
The four countries we now serve are all majority Islamic.
With our halal certification, we are uniquely poised to deliver a qualified conveyor belt to uphold this important dietary standard.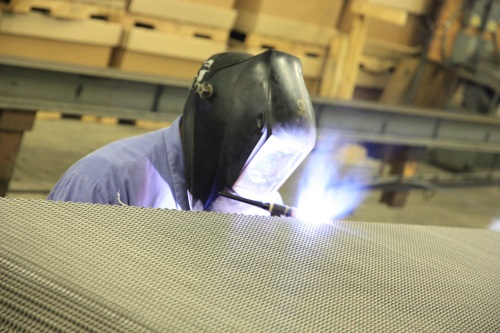 FNI: What are the opportunities for your company in the Middle East and Russia?
Tyler: We believe there are tremendous opportunities to work with both new food processors in start-up mode as well as existing companies looking to scale up production through efficiencies and capacity.
There are also opportunities to help manufacturers implement some of the technologies we have identified to reduce waste, minimize product loss and increase efficiencies. We are also looking to increase our footprint by acquiring or partnering with a metal belt manufacturer in these regions.
FNI: What do you consider when selecting representatives overseas? How long does this process take–from selection to appointment?
Tyler: We have a global synchronization unit that evaluates growth opportunities.
Once we target a region to add to our team, we work with our existing network of agents and distributors to identify industry leaders.
It may take from 30 to 90 days to interview and formalize a new agent agreement.
This process begins with our international directors who have deep knowledge of the food and beverage industry.
We look for representatives who have cultural connections and are committed to being a total solutions provider.
We have worked with many of our agents previously on a smaller scale.
Once they become familiar with our values, products and results, we often find they are interested in strengthening and deepening the relationship.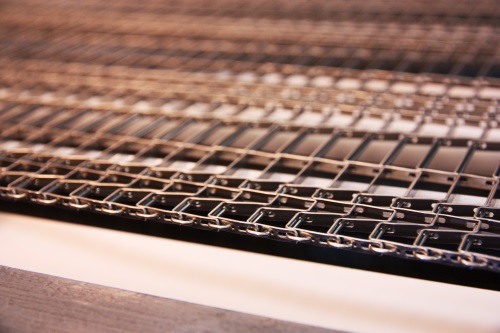 FNI: Upon selecting a representative, what's next?
Tyler: Once we select a representative, the most important step is to bring them to our US headquarters for in-depth training.
Our orientations are customized for each country/market and are about two to three weeks long.
During this time, the agents participate in an intense curriculum that provides both technical and philosophical information in order to analyze, customize, sell and service Cambridge belts.
They visit the manufacturing plants, meet with engineers and accompany us to customer consultations.
This is also a time for them to become part of our family and meet our marketing, administrative and engineering teams that will support their sales efforts.
We give them insight, information, product samples, marketing materials and customer lists to help them be successful.
FNI: How do you maintain relationships with your overseas representatives?
Tyler: We have a number of touch points to create strong working relationships.
Every quarter, one of our executives flies to each agent's home base to join them on sales missions, reinforce training and participate in trade shows.
For example, at the end of September, I joined our international business manager and FoodBelts NV in co-hosting an exhibit at the WOT Showcase in the Netherlands.
On a weekly basis, we connect on online communication tool Skype to check on activity, share news and address questions.
In addition, most of our representatives also interact with the home office daily to obtain quotes, fulfil service requests or place sample orders.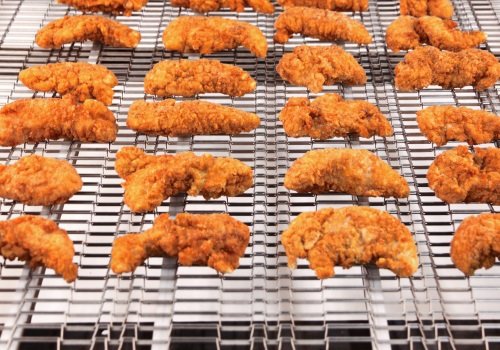 FNI: What should F&B manufacturers consider when they look for conveyor belt solutions?
Tyler: In our experience, the top consideration for every food or beverage manufacturer looking for conveyor belt solutions is return on investment (ROI).
The ROI that our belts offer stands the test of time: quality materials with innovative designs that significantly reduce waste, increase throughput, minimize downtime for maintenance/replacement and enhance food safety.
All contribute to the ROI.
FNI: How are halal-certified conveyor belts a game changer in the food industry?
Tyler: We believe that halal-certified conveyor belts are a game changer for the food industry because they help processors meet the dietary requirements of the world's 1.5 billion Muslims.
We submitted for halal-certification to become a qualified solutions provider for this large and growing market.
As halal certification is a pre-requisite to working with end-users and original equipment manufacturers serving the Islamic community, we wanted become a qualified option.
Halal-certification allows us to greatly expand the nature and number of companies who can use our metal belts.
We believe halal-certified equipment will become increasingly important as global food brands expand operations and exports to new markets.
One area that is already primed for growth is the poultry industry as processors seek to expand in Africa, Indonesia and the Middle East.