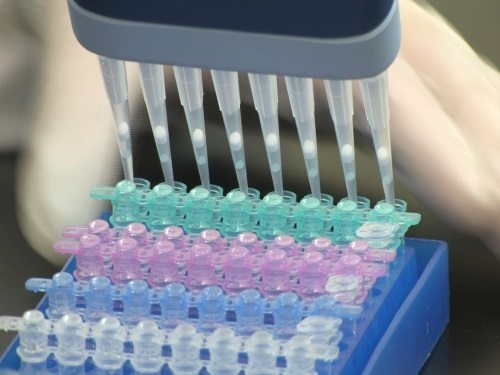 3M Food Safety's 3M Molecular Detection Assay Listeria monocytogenes has been approved by the AOAC Performance Tested Methods (PTM) program.
The approval certifies that the test kit, which helps food processors and other parties quickly and accurately detect Listeria monocytogenes, is now considered equivalent or better than standard reference methods for select food matrices by the international organization.
John David, 3M Food Safety global marketing supervisor, tells Food News International what this means to the food and beverage (F&B) industry pertaining to safety and testing for pathogens.
FNI: What are the current methods commonly used by F&B manufacturers to detect Listeria monocytogenes?
David: From a global perspective, a significant portion of food processing plants still use traditional culture methods.
These conventional tests are very time-consuming and labor-intensive, requiring long enrichment (or growth) steps followed by "plating," i.e. transferring a small volume of the enriched sample to a solid agar medium in a petri dish).
After incubating the agar plates to allow for bacterial colony growth, the user must interpret colonies based on color and/or morphology (i.e., size and shape), which can be difficult and requires a trained eye.
These challenges with conventional methods and the development of novel technologies have driven a trend towards using rapid molecular methods, which is continuing to accelerate across the world.
Molecular methods are capable of faster results, high sensitivity and specificity, greater ease-of-use and automatic interpretation.
These rapid methods allow for more productivity in the laboratory, improved decision-making with speed and ability, and faster product release.
FNI: How does 3M Molecular Detection Assay Listeria monocytogenes fill in the gaps found in the solutions available in the market today?
David: The 3M Molecular Detection Assay Listeria monocytogenes and the 3M Molecular Detection Assay Listeria, two of the four test kits in the 3M Molecular Detection System platform, fill in the gap by bringing enhanced speed, simplicity and efficiency to the pathogen testing process.
After extensive market research and working with customers from global food processing and contract laboratories, we designed the solution to be compact, simple and robust offering easy implementation and low maintenance without compromising accuracy and reliability.
It uses a combination of two technologies—isothermal deoxyribonucleic acid amplification and bioluminescence detection—with a streamlined workflow to deliver on these testing needs.
FNI: What benefits will the AOAC PTM approval bring to F&B manufacturers when using this test kit?
David: AOAC International a worldwide provider and facilitator in the development and harmonization of validated analytical methods.
AOAC Performance Test Certification means that method was found to be accurate, reliable, and meets specific performance claims.
Global food and beverage manufacturers are aware of the scientific rigor and systematic scrutiny of an AOAC PTM and thus can place a high degree of confidence in tests that meet that designation.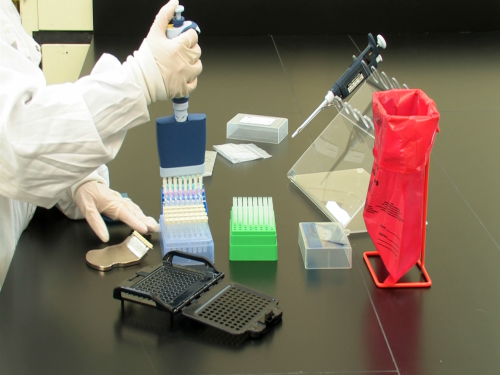 FNI: Which markets will you gain more market share with this approval?
David: The recent AOAC validations of the 3M Molecular Detection Assay Listeria monocytogenes and the 3M Molecular Detection Assay Listeria are meaningful to all segments of food industry.
Control of Listeria species, including Listeria monocytogenes, is extremely important as Listeria is ubiquitous in the environment and can be present in a variety of foods, including ready-to-eat processed foods, dairy products, produce, seafood, meats and poultry.
Testing for Listeria also includes food production environments; both food contact and non-food contact surfaces in plants can be reservoirs for Listeria, potentially leading to contamination of food product.
FNI: Where do you see more demand for your test kit?
David: The food supply chain is rapidly globalizing, with importation and exportation on the rise and food products being sourced from all corners of the globe.
Given also the unprecedented amount of food safety regulation (for example, the US Food Safety Modernization Act) that is occurring and increasingly focusing on import or export issues, we expect to see a greater need for food safety testing in developing countries.
FNI: What are the challenges to using the test kit in these developing markets?
David: Developing markets have a great need for education–not only how to use a pathogen detection method specifically, but a general need for understanding best practices in what to test, where to test and how to sample.
In areas where food safety training options are not as readily available, 3M Food Safety has invested in increased education and awareness efforts.
As a company committed to not only providing innovation through products, but also through teaching and collaboration, we are excited about the transformational role we can play here.