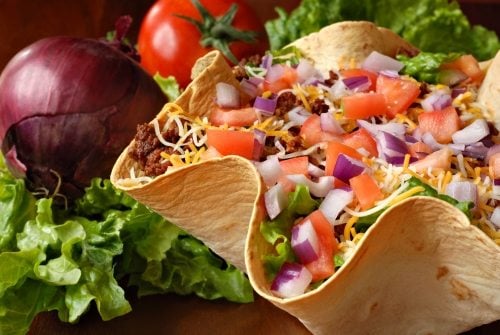 A Mintel research finds that more consumers in the US eat with their eyes, not their stomachs—as about 38% of adults agree that if a healthy menu item sounds tasty in the menu description, they are more likely to order it.
Moreover, 27% of consumers say they like to order healthy meals with ingredients they are familiar with.
Katrina Fajardo, foodservice analyst at Mintel tells Food News International the opportunities available to food and beverage (F&B) manufacturers based on the findings of the report.
FNI: Can you share information about the participants in this study? 
Fajardo: For the purposes of this report, Mintel commissioned exclusive consumer research through Lightspeed GMI to explore consumer attitudes and behaviors toward flavor trends in foodservice.
We were responsible for the survey design, data analysis, and reporting.
Fieldwork was conducted in April 2014 among a sample of 2,000 adults aged at least 18 years with access to the internet.
We select survey respondents by gender, age, household income, and region so that they are proportionally representative of the US adult population using the internet.
We also slightly over-samples, relative to the population, respondents that are Hispanic or Black to ensure an adequate representation of these groups in our survey results and to allow for more precise parameter estimates from our reported findings.
Our surveys are conducted online and in English only.
Hispanics who are not online and/or do not speak English are not included in the survey results.
While race and Hispanic origin are separate demographic characteristics, Mintel often compares them to each other.
The responses for various racial groups will overlap those that also are Hispanic, as Hispanics can be of any race.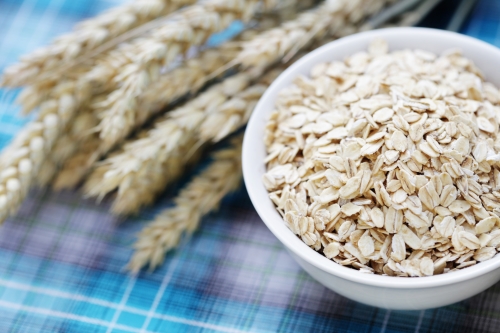 FNI: What can manufacturers of packaged foods and ready meals learn from this report?
Fajardo: Consumers want to eat healthy, but they want the foods they purchase to be approachable.
About 27% of consumers said they like to order healthy meals at restaurants that have ingredients that they are familiar with.
For food manufacturers, this may mean adding chia seeds and bee pollen as an ingredient could alienate consumers rather than attract.
Instead, stick to what consumers know in order to attract a bigger, more accepting audience.
Preparation is one way to easily convey health to a shopper.
In the Healthy Dining Trends report, half of consumers said foods that were prepared using healthful techniques fell in line with how they define a healthy restaurant meal.
Similarly, retail products can highlight preparation styles like baked, grilled, and steamed, as a marketing description to tie to healthful eating.
Also, holistic measures need to resonate with the definition of "health".
While whole grains and gluten-free are buzzing in retail and foodservice, fewer people consider whole grains as an indicator of health (31% in 2014, down four points since 2013) and only about 10% of adults would use gluten-free to define a healthy meal in restaurants.
Manufacturers will need to make sure their healthier products inform customers of the benefits from consuming whole grains, low-sodium and natural sugars.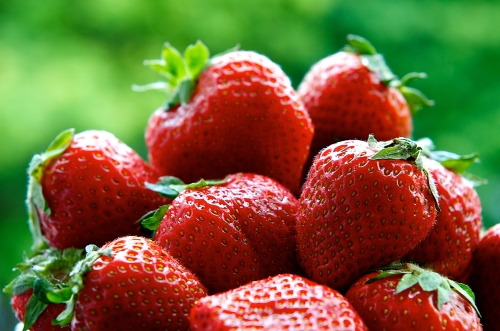 FNI: How can F&B manufacturers "tweak" their product offerings to capture this share of market?
Fajardo: One way manufacturers can tweak their retail products, while also capturing a growing market, is by creating healthy and enticing snacks.
In terms of foodservice, about 43% of US adults say they "often or sometimes" order healthy snacks when dining out.
However, Mintel's The Snacking Occasion – US, February 2014 retail report shows that close to two thirds of consumers say they often eat snacks between meals, which revealing that more people could be looking for healthier alternative for in-between meal cravings.
Snacks (and other categories) can benefit from adding more fruits and vegetables to the ingredients, especially if 39% of respondents believe restaurant meals that include more fruits and veggies are healthy, and 97% of adults snacking at home said they have consumed fruits and vegetables in the last six months.
Manufacturers can convey the use of natural ingredients in products to consumers while boosting the profile of food and beverages.
For example, one in 10 adults would order indulgent drinks such as smoothies as a meal or a snack at restaurants.
Adding more fruits and veggies to smoothie mixes in retail can help consumers fulfill their desires to eat healthier, while providing vitamins and nutrients as well, which can be translated to other categories.
In terms of packaging, manufacturers should be highlighting the healthy attributes consumers care about, since 19% of restaurant-goers mention that they look for menu items that are market, tagged, or described as healthy.
Information on calories, preparation style, and if an item is all-natural or organic can help consumers determine if an item in retail is healthy or not.
With about 30% of US respondents agreeing that they look for natural product claims on packaging (Natural Food Packaging Trend Update – May 2014), healthy is also falling in line with transparency, which leads to consumer trust.
The more consumers know about what is included in the product within first glance, the more likely they are to associate it with health.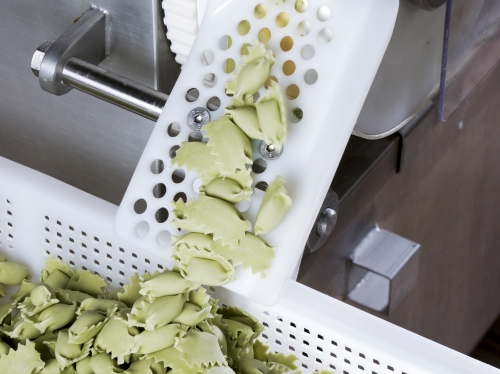 FNI: What are the reasons for survey respondents to favor presentation and familiar ingredients in their meals?
Fajardo: When consumers decide to go out to eat, they still consider it a treat, regardless if they will be dining healthfully or letting themselves indulge.
Operators that take the time to thoughtfully plate healthy menu items will catch the attention of customers, because consumers dine with their eyes as well as their stomachs.
Familiarity helps with healthful eating as well, since consumers do not want to suffer from "buyer's remorse" or feel as if they are missing out.
When eating at restaurants, 38% of consumers mention they are more likely to order a healthy item that sounds tasty in the description.
Oftentimes, consumers associate bland and tasteless with healthy foods at restaurants and in stores.
However, if described well and made with familiar items, they may be persuaded to try it out and be pleasantly surprised.
In addition, about 12% of consumers mentioned that they feel as if they are missing out when they order healthy items at restaurants.
While this "fear of missing out" or FOMO is nothing new, healthy foods have yet to prove themselves as something that would not cause consumers to regret their purchase.
Taking healthy spins on familiar dishes like chicken burgers, spaghetti squash pasta, and low-fat cakes is an easy way to appeal to consumers who want to indulge responsibly.