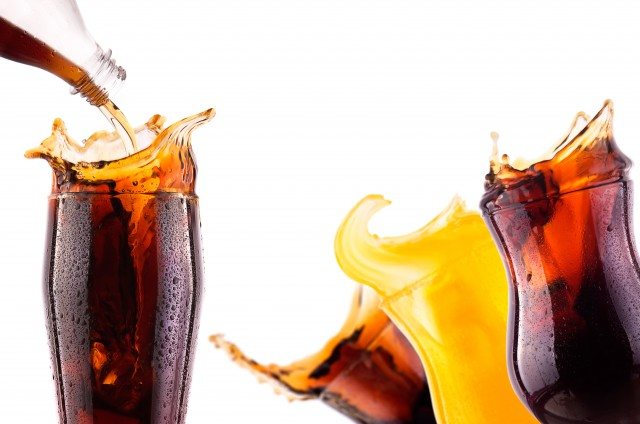 Coca‑Cola Great Britain says it is adopting the UK Government's voluntary front-of-pack nutrition labeling scheme, which combines nutrient amounts and percentage Reference Intakes with color coding to show how much fat, saturated fat, salt, sugar and energy (calories) is in a product.
Since 2007, the company has featured Guideline Daily Amount (now known as Reference Intake) labeling on the front of its cans and bottles in the country.
Having gauged British consumers' views on the scheme, the company has decided to introduce the new labeling on all of the brands it sells in the country to help make it easier for people to make choices that support a more balanced diet at-a-glance whilst shopping.
"The increased choice of products available in stores today is great news for shoppers and we believe that front-of-pack nutritional labeling can help people choose a balanced diet," says Jon Woods, GM of Coca‑Cola UK & Ireland.
"We have monitored the labeling scheme since it started to appear in-store and asked shoppers for their views. They told us they want a single, consistent labeling scheme across all food and drink products to help them make the right choices for them and their families. That is why we have decided to adopt it across our full range of brands."
This is the latest in a series of actions the company is taking in support of the Government's Public Health Responsibility Deal and as part of its broader efforts to help people lead healthier lives.
In the past 18 months, it has reduced the calorie content of Sprite by 30%3, introduced a small, 250ml can of Coca‑Cola, Diet Coke and Coca‑Cola Zero and launched Coca‑Cola Life – a lower calorie cola with a third less sugar and a third fewer calories than regular cola.
Coca‑Cola Great Britain is also investing £20 million (US$32.34 million) in community based physical activity projects to inspire one million people to get more active by 2020.
Today, the company has 23 brands in the UK and all its major brands have a low or no calorie option – more than 40% of the cola is no sugar, no calorie – either Diet Coke or Coca‑Cola Zero – and in the last six years it has also reduced the calorie content of Fanta Orange by 30%, Oasis by 35% and Lilt by 56%.
The necessary supply chain changes are being made now and the new, color coded labeling scheme will appear on packs in-store within the first half of next year.