GNT Group opened a new facility at its headquarters in Mierlo, The Netherlands on June 6, 2014 to boost its production capacity of colouring foods by nearly 100%.
The facility will create finished products including filling and packaging, using fruit, vegetable and plant concentrates delivered by other GNT plants.
Victor Foo, GM at GNT Singapore tells Food News International reasons for the new facility and his take on coloring foods in the market.
FNI: Despite being situated in The Netherlands, what processes does the new facility have in order for it to respond quickly to markets across different time zones, such as Asia and the US?
Foo: We provide to more than 1,200 customers around the globe with our EXBERRY concentrates – including seven of the 10 biggest food and beverage (F&B) producers in the world.
Our products are manufactured exclusively in Europe – at the facilities in Mierlo (The Netherlands) and Heinsberg (Germany).
The new production unit at our headquarters in Mierlo allows us to respond even better to our client's requests worldwide by enabling us to deliver larger quantities in shorter time.
Our facilities in the US and Asia have supply capabilities and deliver directly to their local clients.
We can now even better assure that our stocks in the US and Asia can cover all kinds of client requests – even if large quantities are needed at short notice.
Furthermore, our new facility creates capacities for new product lines and future innovations.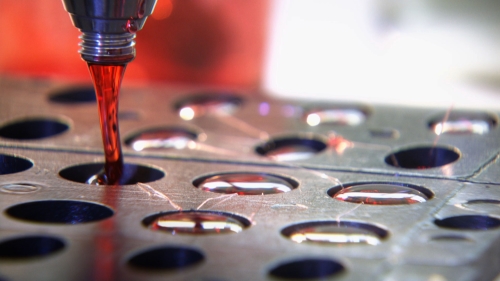 FNI: How did GNT manage its production before the launch of the new facility?
Foo: Our coloring foods are made exclusively from edible fruits, vegetables and plants.
They are processed using gentle physical methods such as pressing, chopping and filtering. Artificial additives, chemicals or organic solvents are not used.
Therefore, our products meet the global trend towards natural and additive-free foods and beverages.
Moreover, the demand for coloring foods is driven by new regulations on food colors, such as the new EU Guidance notes.
Consequently, we expect the coloring foods market to grow dynamically over the next decade.
In order to be able to serve this future demand, we built the new facility that boosts our production capacity of coloring foods up to nearly 100%.
FNI: How much productivity and efficiency, in terms of statistics, would GNT enjoy at the new facility, compared to previous ways of working?
Foo: Our new 2,500 sqm facility increases our production capacity of colouring foods up to nearly 100%.
The mixing and filling systems work largely automated, augmenting the maximum batch size of colouring foods to 25,000 kg.
The new facility also ensures various environmental benefits – by lower waist rates through the appliance of a pigging system, and using less water and packing material usage through increased automation.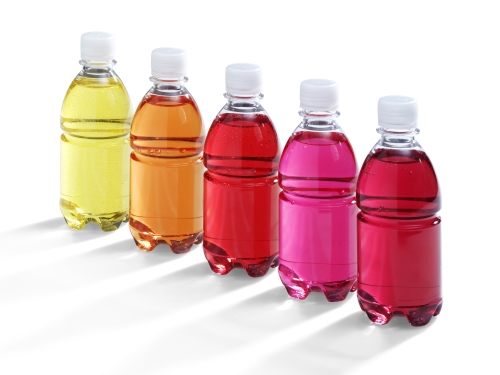 FNI: In your view, which countries are growing their demand for coloring foods?
Foo: While the demand for coloring foods has always been strong in Europe and North America, we also experience a growing demand for these ingredients in markets like Asia and South America, especially manufacturers that export from these regions to the European Union as they seek to comply with the new legal regulations.
Besides, consumers around the globe are becoming more sensitive to artificial additives and increasingly seek for natural alternatives, which coloring foods are a great way to respond to these needs.
FNI: With more consumers going green, all natural, what would the market share of natural colors be in the world against artificial colors?
Foo: The size and speed of the replacement of artificial colors is dependent on the F&B manufacturers.
Many of them have already started to review their formulations and seek alternative coloring solutions to meet consumers' demands and to comply with legal regulations.
We expect the global market of coloring foods to rise by 10% per annum.
From what we experience today, we can predict that coloring foods will become the global industry standard in the long-term.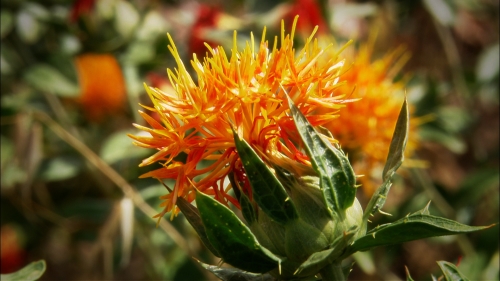 FNI: What contributions have F&B manufacturers made to impact the market share of natural colors?
Foo: Studies have proven that many consumers wish for natural goods and tend to avoid artificial ingredients such as synthetic food colors.
This trend has also been largely recognized by F&B manufacturers who want to offer their customers vibrant yet entirely natural products.
As a result, many producers have started to review their formulations in favor of clean label recipes.
By using coloring foods, manufacturers can provide their customers with transparent and clear ingredients lists.