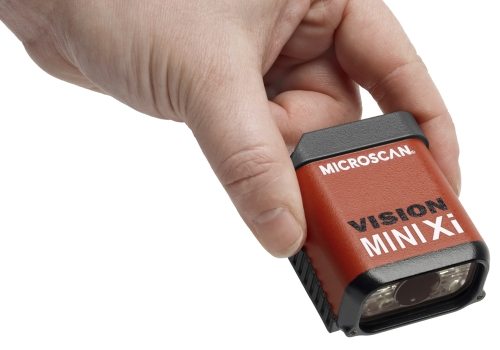 Microscan launches the Vision MINI Xi industrial compact smart camera with embedded Ethernet.
As part of the company's AutoVISION machine vision product suite, this unit has features for close-range industrial auto identification, inspection, and other machine vision applications.
The industrial Vision MINI Xi measures at one inch by 1.8 inches by 2.1 inches and weighs 91 g.
It features both Ethernet and serial connectivity, a 24-volt interface, and optically isolated input/output.
Manufacturing engineers looking for inspection, color matching, symbol decoding, or optical character recognition can fit the unit into tight spaces in assembly line manufacturing and component tracking applications.
It can handle dot peen marks on power-train components, laser markings on medical devices or printed circuit boards, as well as traditional printed barcodes on packaging and labels.
Used with AutoVISION machine vision software, manufacturers can read barcodes and add more inspection capabilities to their processes using a hardware device.
While the smart camera runs on the same vision software with easy job portability, manufacturers can upgrade to Microscan's advanced Visionscape platform with more than 50 machine vision tools without having to switch cameras.